Looking to get the best womens haircut in Las Vegas? With two convenient locations Hottie Hair Salons in Las Vegas has many talented hair stylists that would love to help you get your desired look. We specialize in womens haircuts from fun and trendy, to corporate and clean. Open Monday through Saturday from 10AM-7PM.
Best Womens Haircut Las Vegas NV
Signature Haircut Includes Shampoo. Soothing Scalp Massage. Blow-dry and Finishing Style
Hottie Hair Salon Las Vegas is for everyone. Especially the ladies where we specialize in all types of women's haircuts. Starting at $45 for already very short hair. Starting at $65 for medium length hair. Starting at $95 for long hair or specialty haircuts. Womens haircuts include shampoo, a soothing scalp massage, blow-dry and finishing style. So women schedule your appointment today.

Hottie Hair Salon Las Vegas has many women's haircut specialists. We provide our las vegas haircut clients with complimentary beverages in a comfortable environment. We give personal attention and the treatment that our lady haircut clients require by offering them a free consultation with any of their preferred services. We know you want to look your best. With that in mind we will keep you updated on the latest womens styling product, hair styles and services offered. With two convenient locations we have a wide variety of stylists at Hottie Hair Salon Las Vegas that look forward to servicing your beauty needs.
*Note: Walk-ins welcome for haircuts. However in order to best serve our guests looking to get a womens haircut in las vegas we do recommend that you book an appointment by text, phone or online booking.
Womens Hairstyle Inspiration For 2022
Ready to finally find your ideal haircut? Here are some inspirational videos for the hottest hairstyles and haircuts in 2021.
Newest Haircuts for Women and Hairstyle Trends for 2023 | Beautiful Hair Color Transformation:
WHAT ARE THE BIGGEST FEMALE HAIRCUT TRENDS 2023 | TOP TRENDING 2023 LOOKS:
Top-rated Las Vegas Ladies Hair Cutting Salon
How Can You Choose The Best Ladies' Hair Cutting Services In Your Area?
You want to look your best if you live in Las Vegas. This city is one of the fashion and entertainment capitals of the United States, as well as the rest of the world. Almost every person living here feels compelled to look nice.
Best Women's Hair Cutting Salons in Las Vegas
To begin your search, start with the obvious: making a list of possible companies you could use when you need their services. Looking online is an excellent approach to get started. Everyone in Las Vegas is busy while there, so it's simple to eliminate any shop or chain whose locations can be managed or not be in your normal transit path.
Find Ladies Haircuts Near Me Las Vegas
Start reducing the areas of your budget that you're not going to see much of after you've scratched off the ones you're not interested in. One of the things that makes Las Vegas and the entire Strip so appealing is how people from all sectors and income levels mingle. So, while there are locations that cost hundreds of dollars for a cut, color or treatment, there are others that are more economical.
If you know what you want to do with your hair, this is the best way to go about it. Knowing whether you want short or long hair is also important, as it can help narrow down the list of companies even further. This implies not just the regular, classic bob or shoulder-length haircuts. You can start out with a pixie cut in your neighborhood salon in Las Vegas and have it transformed into a longer style when the time is right.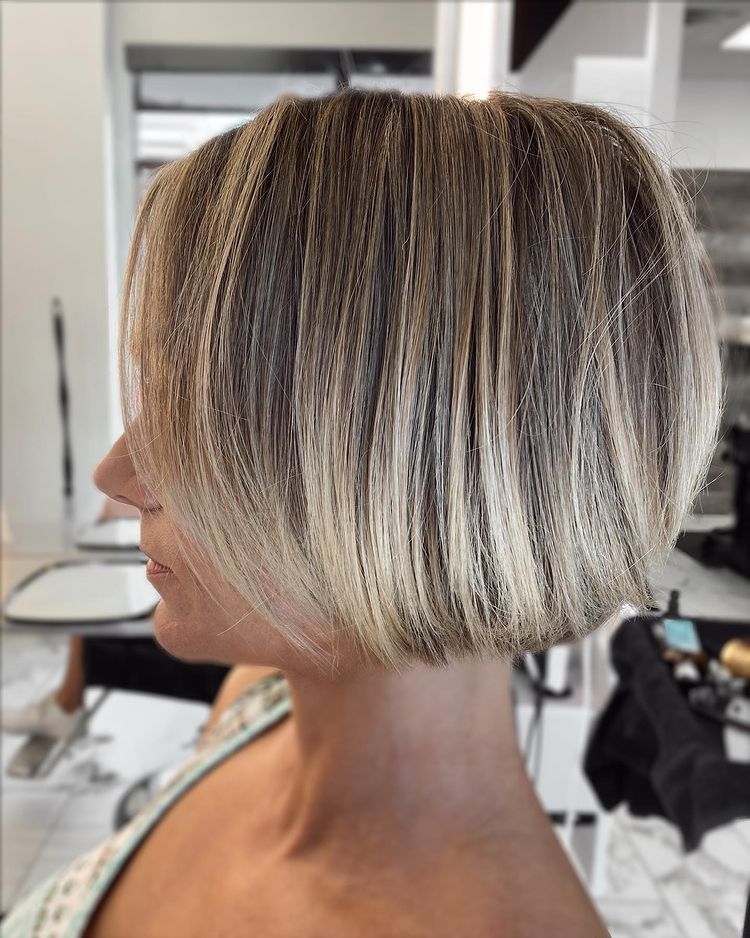 There are many salons that offer ladies' hair cutting services in Las Vegas.
Before looking for other information, about the location of the hair cutting shop is important. Indeed, you should know where it is located so that you can get there easily. You can find this information by asking one of your friends who have visited a ladies' hair cutting shop in Las Vegas. If you do not know someone who has done this, check out for it on the internet. You can find several shops which provide this service in Las Vegas by typing 'lady cut hair salon' or something similar on a search engine.
In Las Vegas, ask your friends and family for assistance.
There is also some information about the services they offer and their prices over the internet. In addition, if you know some ladies who have had this service done before, you can ask them about the best salon where they had their hair cut. If you do not know any person personally who has visited a salon for this service, then try to ask your friends via emails or social media sites like Facebook and Twitter.
Also ask the previous customers about the ambiance of the salon, their hair cutting skills and their price.
Finally, you should ask for your friends' suggestions about what you should do with your hair. Your friends can give you advice based on their experiences to make your choice much easier.
Make a list of hair salons in Las Vegas that pique your interest.
Once you have collected the above information, it is now easy to find a hair cutting salon in Las Vegas. Just look for a ladies' salon in the internet, and you will get a list of several shops which offer this service to their customers. Look at all these shops, and check their websites to see what they have to offer.
Consult with the expert hair stylist about your options.
Once inside the salon, you can tell them about your needs so that they can select a hair cutting style that is perfect for you. Make an appointment before going there, and you will be able to get the service very fast since your name is already on the list of customers expected for this day.
Different salons specialize in a variety of hair.
The services offered by these hair cutting salons are also very different depending on the type of style that you want. For example, if you have curly hair, then you need to choose a stylist with experience in dealing with this type of hair.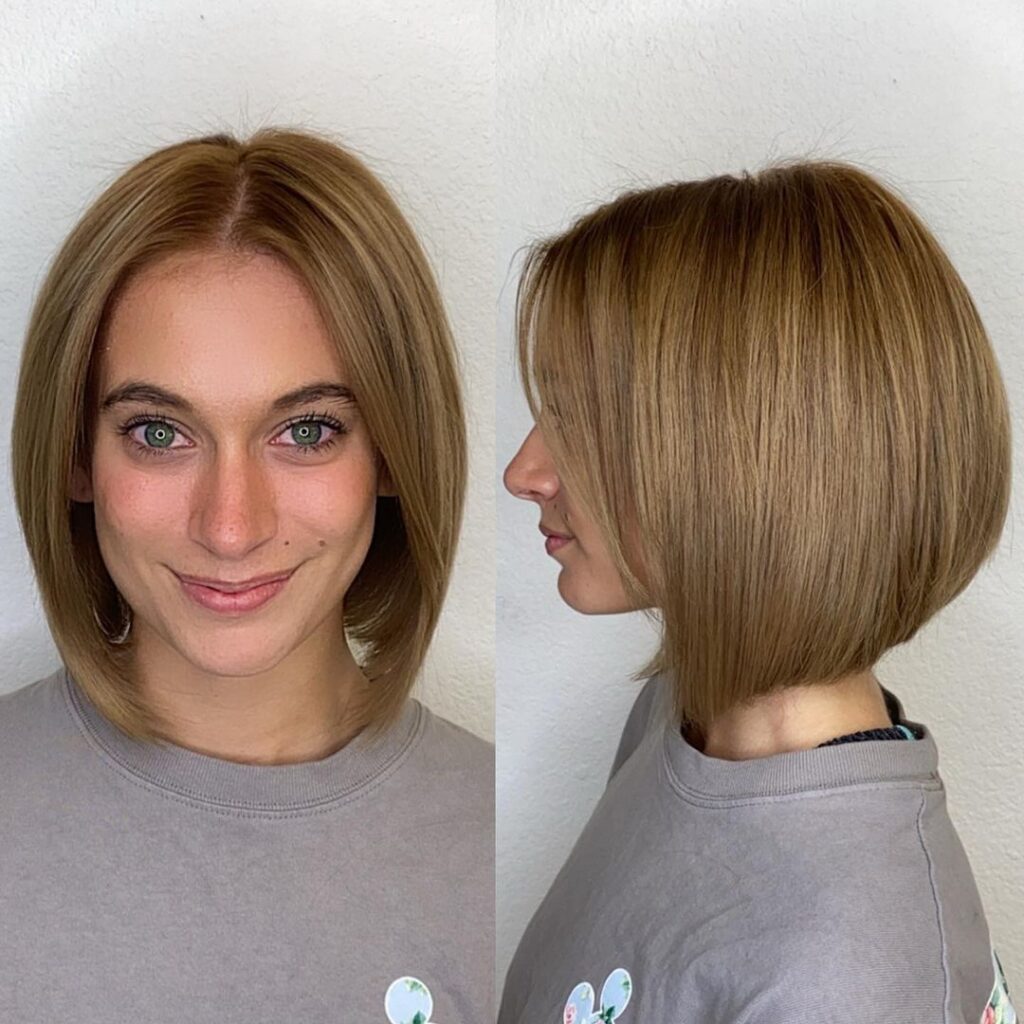 Take your new hairstyle for a spin.
After getting your hair cut, you can put on makeup before going out in public. This is because having a great hairstyle will only be the first step towards looking good. You need to also use cosmetics which enhance your beauty even more so that people who see you will really appreciate your effort in making yourself look beautiful.
With this information, finding a salon in Las Vegas will no longer be a problem. You should not wait for your hair to become long enough before visiting the salon because you can have it cut anytime even when you are still growing it.
Best Las Vegas NV Salon For Ladies Hair Cuts
After you've whittled down your list for this factor, you can begin sorting through customer comments, ratings and reviews from previous clients. Nevadans are never afraid to share their opinions or speak their mind, so online ratings of Las Vegas hair salons and studios are probably the most accurate as you can find anywhere.
You will find that here at Hottie Hair Salon & Extensions Store, our reviews are fantastic and with over 500 of them, we really endeavor to create an amazing experience for each and every customer!
Find Women's Hair Cutting Services In Las Vegas
Something to keep in mind while you try to find the best hair salon in Las Vegas is advertising. Pay attention to the establishments that don't actually advertise. Rather they focus on both word of mouth from satisfied customers who tell others plus Google itself.
As you look for hair salons in and around Las Vegas, Nevada, consider coming to Hottie Hair Salon & Extensions Store. We are conveniently located near Summerlin and Henderson NV and are minutes away from most of Downtown Las Vegas. Give us a call at: 702-979-4468
Stylists Who Specialize In Womens Haircuts