Love Your Hair But Roots Already?!
The great news is your hair is growing! Depending on how fast and the type of color service will make the difference in how often you should do a root touch up. Below we will dive deeper, explore cost, compare to Ombre and give at home product care recommendations.

GET FRESH ROOTS TODAY.
Why should I get my roots touched up?
Roots and regrowth is a fact of life and everyone will experience it. Aside from coloring your hair, there are many reasons to touch up your roots:
Black Hair – All shades of black hair grow at different rates. Black hair doesn't hold color as well as other colors of hair because it has less melanin (color) and its texture is more prone to damage. Black hair will need to be touched up every 4-5 weeks, especially with a root touch up system like Shades of Color by Redken Shades EQ. This system uses the same red pigment as our famous color line so you can get long lasting silky black roots, trust me…it's amazing!!
Brown Hair – All shades of brown hair grow at different rates. Brown hair holds color very well but this also means it can be more damaging if you have a chemical process done often or near your scalp. This is why we recommend going only 4-5 weeks between touch ups. Colors on the brown spectrum hold better than reds and blondes on the light end.
Blonde Hair – All shades of blonde hair grow at different rates. This means some blonde hair may need touch up as little as once a month and others it can be as long as every six weeks depending on the shade of blonde you dye your hair to. The reds and blondes on the light end need touch up more often because of their porous nature.
Blonde highlights – All blonde hair will come out over time since there are no natural brown or black pigment cells in your hair strand to feed the color molecules. New yellow roots will start poking through your lighter ends after 6-8 weeks.
You can mix any shade in our color line so you are guaranteed to have the right tone everytime! This is not possible with home hair coloring kits since their colors are pre-mixed. Our clients come back time and time again for this amazing reason alone!
Ombre – is typically the darkest shade of color with each strand gradually lightening to a light,blonde or white at the ends. Most clients would like to touch up there perfect Ombre once every 5-6 weeks because it continues growing out faster than root touch up due to the hair lightening process.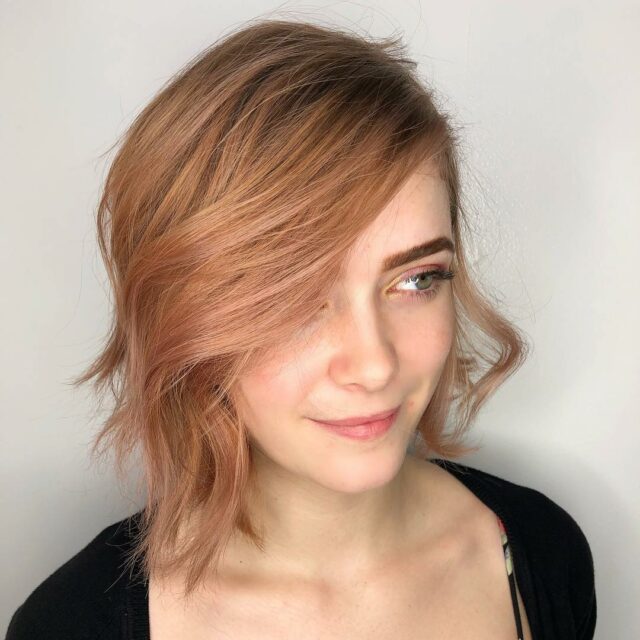 How does it work?
When you go for a touch up it will be done by a licensed colorist who specializes in this type of color service. Please, don't try to do this yourself at home!
Depending on how many shades lighter or darker from your desired base will determine the number of sessions needed. Each session is about 30 minutes long and can take place any day of the week unless a chemical service was recently done which would require time for your hair to return to its natural state before beginning process.
Why should I use Shades EQ?
Shades EQ has an exclusive blend of ultra-conditioning red pigments combined with our high powered permanent colors ensure rich and brilliant color results every time. The result: bold, vibrant colors that perfectly match every client's individual, natural color.
For the health of your hair we recommend using Shades EQ because it is free of ammonia and peroxide which are known to cause hair damage. This color line has been carefully formulated to coat each strand with rich pigments that last up to 8 weeks!
Am I Ready For Root Touch Up?
Your natural hair color can really contrast with your color treated hair. Roots can start showing anywhere from two to three weeks after color service. A good general rule of thumb is to schedule a root touch up every four to six weeks after your last service. This way you can keep you hair color looking fresh without too noticeable of a line of regrowth.
Your Ends May Need Refreshing Too
Depending on your type of color service your hair can fade. When you do a root touch up is a great time to refresh the color on your ends as well. There are products your stylist can recommend to help keep your ends fresh in between services as well.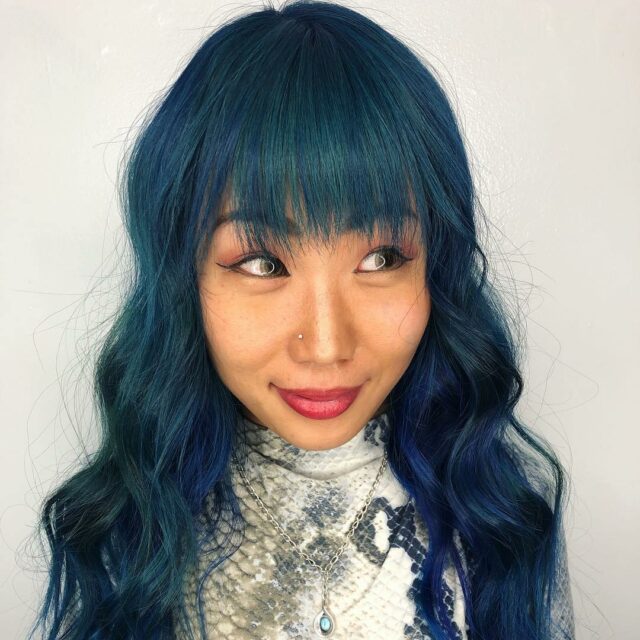 What Do Root Touch Ups Cost?
Most services depend on hair thickness, service time and product costs. Our starting price covers most clients. The other cost difference will be color vs. bleach root touch up.
Root Touch Up: Base Price
Hair Length, Thickness
Color
Bleach
Short to Medium Length
$85
$110
Thick Medium to Long
$110
$130
Long and or Thick
$145
$165
Toning Process: For bleach touch up a toning process is required to create your desired color. A single toning process is $35-60 depending on length thickness of hair.
Bleach Protection Additive: Whenever bleach is used to lighten your hair it is very highly recommended to use a bleach protection additive. This will help tremendously in protecting the health of your hair. A single use additive is $35 for short to medium length hair. For long, thick hair or extensions additive can be $45+.
Free Consultation: While the above information helps to demystify pricing, you can always schedule a free consultation to get an estimate of what it will cost to maintain your roots.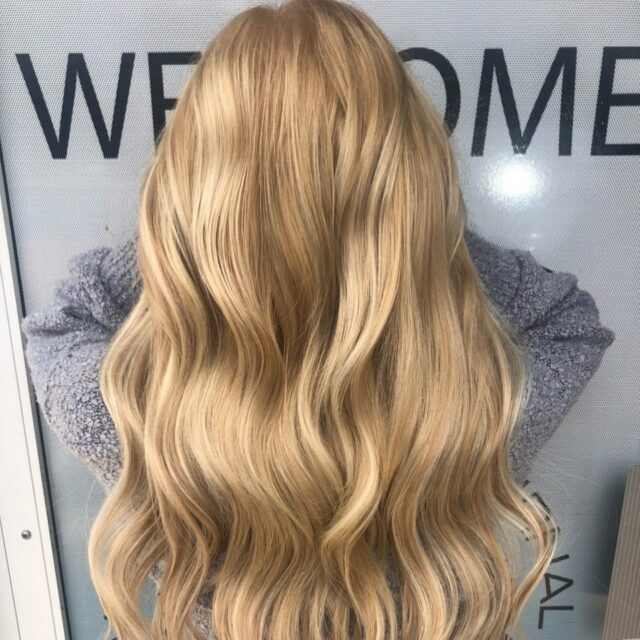 SCHEDULE YOUR ROOT TOUCH UP TODAY.
For Less Maintenance Consider Ombre
Ombre means "shade" and is a type of balayage hair painting technique. With this technique you can blend your root color into your desired color. This is very popular with blonding. This allows your roots to grow in without the need for a root touch up. Allowing you to go longer in between appointments.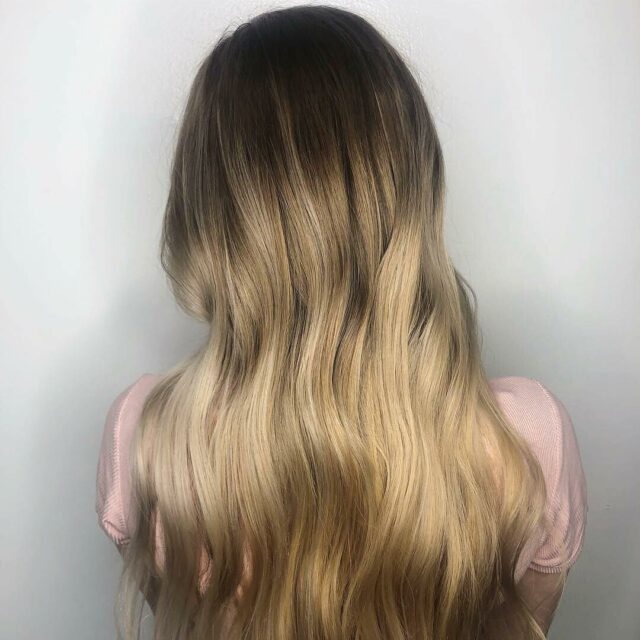 Protect Your Colored Hair
Color-treated hair does require extra hydration to keep healthy. Especially with the high upkeep of roots. Your stylist can recommend a specific product for you.
One Exceptional Roots Product
Exact shampoo and conditioner recommendations depend on your hair type. However, must have hydration products are Milbon Shampoo and Conditioners. Milbon has been around for 50 years and is the leading professional hair care company in Japan. They are expanding to the USA and we are one of the first shops to carry this amazing line.
Conclusion
Hottie Hair Salon Las Vegas has some of the best stylists in town who are sure to make you look your best. Come and visit us today!
Las Vegas, Nevada – A city known for entertainment, fun and of course its casinos. However, this city is so much more than that. It is the home of some amazing restaurants and people who really care about their appearance. We are proud to call Las Vegas our home as well as the many celebrities who make it their second home..
The salon has been open since 2010 but we have been in the beauty business for over 20+ years. Hottie Hair Salon caters to all populations from children to college students looking for something different to professional women and men. In the end, we pride ourselves as a shop that can make anyone look their best after every visit. It is true what they say about Vegas…
"What happens in Vegas, stays in Vegas" If you are looking for a new hair salon to call home – Let us know how we can better serve your needs!
Stylists Who Specialize In Root Touch-ups