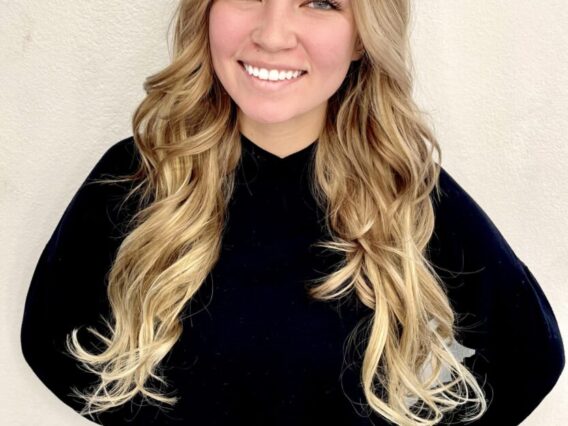 Shannon Kedra
Hair Stylist
Shannon is a licensed cosmetologist in Las vegas and has been in the industry for 2 years. She's had the privilege of living in Wisconsin, Oklahoma, and Nevada before moving to her current home in Las Vegas. Her favorite hobby is traveling and she loves going to different amusement parks and trying all the roller coasters while there! Cheap thrills are also a must! Shannon can't live without her iPhone camera – it's her most used accessory. When she isn't at work or traveling you'll find her binge watching some TV show on Netflix or reading a good book about life lessons.
What inspires me: My family is my biggest inspiration because they have always been so supportive of everything I do no matter how big or small it may seem from their perspective.
My favorite thing about my career: No two days are ever the same! Every day is a new adventure with new challenges to overcome. My other favorite thing about my career is getting to make people feel beautiful and confident. It brings me so much joy when someone leaves feeling their best after an appointment with me! My goal for this year is two-fold: continue growing as a hair stylist while bringing happiness and good vibes all around me.