Solid Color, Bold or Natural
Feeling like it is time for a hair color change?! This is always exciting if your looking for a bold bright color or beautiful natural color. Let's take a look at your options and see how this compares to other services like balayage, talk cost and at home care.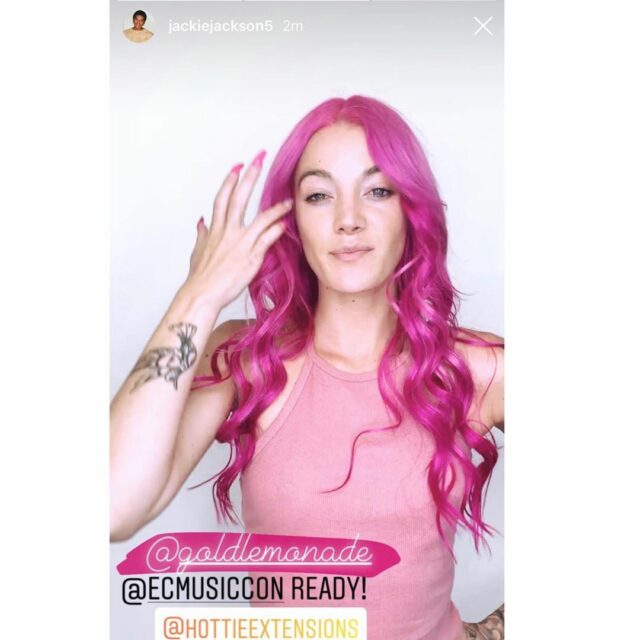 SCHEDULE YOUR SOLID COLOR TODAY
Change Your Hair, Change Your Life
Change can make you feel more confident; it can embolden you; it can make you feel a little more FREE! Change is a big deal. A time to say this is ME, this is how I feel. A way to express to the world who you are inside; on the outside.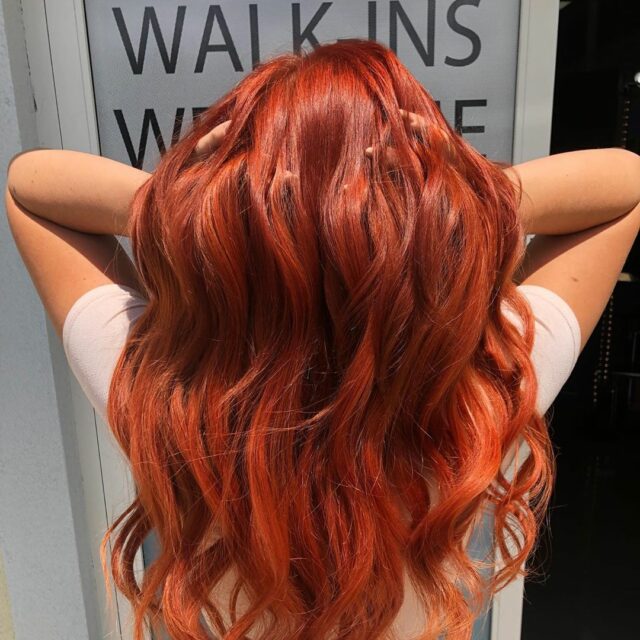 I'm Ready. So What's Involved?
Getting a solid hair color means changing your current hair color completely; either lighter or darker.

Single Process: Going darker is often easier. This can usually be done in one step.

Double Process: Going from darker hair to lighter hair requires at least one bleaching type service. This is in addition to going over your hair with a solid color service. A big change like this can happen in one visit. However, it may be best for the health of your hair to make the change in multiple visits.

Free Consultation: You can always schedule a free consultation with one of our professionally trained and experienced stylists to get a better idea of what it will take to achieve your desired look.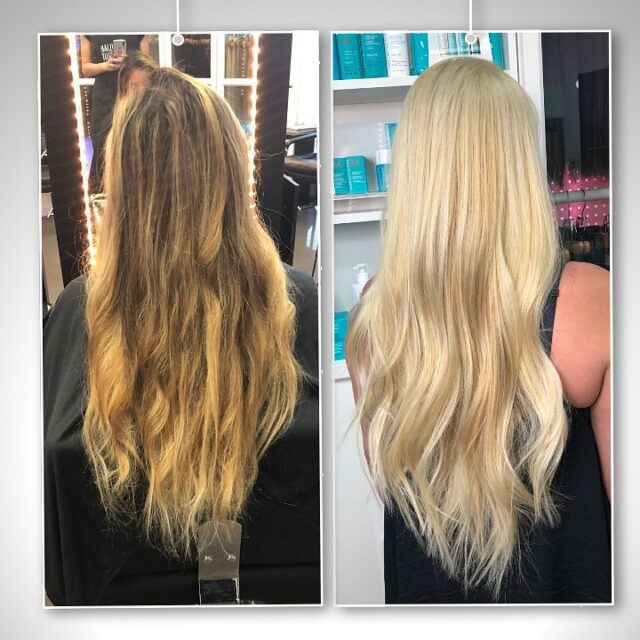 How Much Does This Service Cost?
Most services depend on hair thickness, service time and product costs. Our starting price covers most clients. The cost chart below is for single process solid color and single process solid bleach. As mentioned above you may need a double process to achieve your look.
Single Process Solid Color: Base Price
Hair Length, Thickness
Color
Bleach
Very Short
$60
$100
Short to Medium Length
$110
$140
Thick Medium to Long
$140
$170
Long Thick
$175
$205
Toning Process: For bleach solid an additional toning process may be required to create your desired color. A single toning process is $35-60 depending on length and thickness of hair.
Bleach Protection Additive: Whenever bleach is used to lighten your hair it is very highly recommended to use a bleach protection additive. This will help tremendously in protecting the health of your hair. A single use additive is $35 for short to medium length hair. For long, thick hair or extensions additive can be $45+.
Free Consultation: While the above information helps to demystify pricing, you can always schedule a free consultation to get an estimate of what it will cost to achieve your desired look.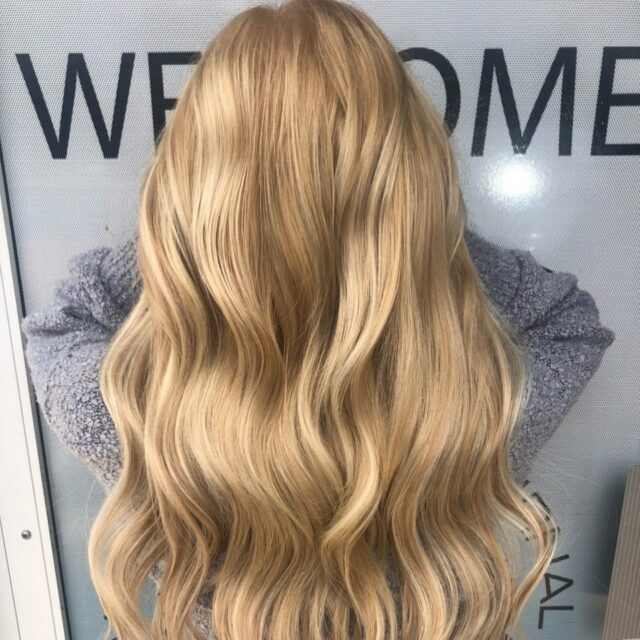 SCHEDULE YOUR SOLID COLOR TODAY
Maintenance Requires Root Touch Up
After your solid hair color service; new hair growth will start to appear after two to three weeks. Most clients schedule to have a root touch up service for color treated hair about every four to six weeks.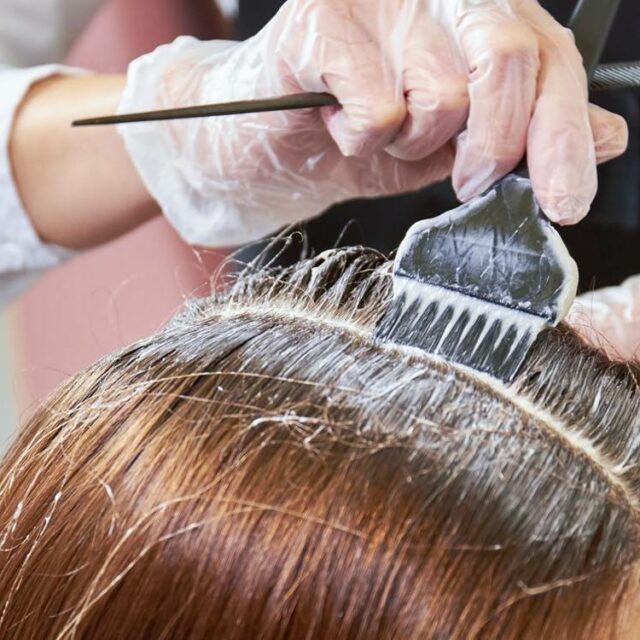 Comparing Single Color to Balayage
Balayage is designed to blend your dark root base color into the solid color of your choice. This will not be the same effect as a solid all over color. However the maintenance is less often. As your hair grows in there will not be a need to do root touch ups.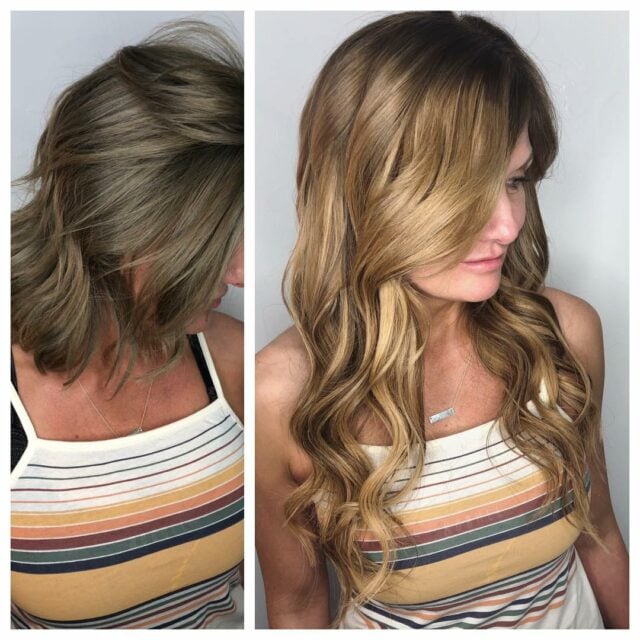 Protect Your Colored Hair
Color-treated hair does require extra hydration to keep healthy. Especially with the high upkeep of solid colored hair. Your stylist can recommend a specific product for you.
Best Products For Colored Hair
Exact shampoo and conditioner recommendations depend on your hair type. However, must have hydration products are Milbon Shampoo and Conditioners. Milbon has been around for 50 years and is the leading professional hair care company in Japan. They are expanding to the USA and we are one of the first shops to carry this amazing line.
Stylists Who Specialize In Coloring Hair