Ombre, What is it? Is it different than a balayage?
As hairstylists, we know the difference between balayage and an ombre. However this question comes up often. We sometimes get requests for "ombre balayage". So let's dive in and talk about the difference between the two styles.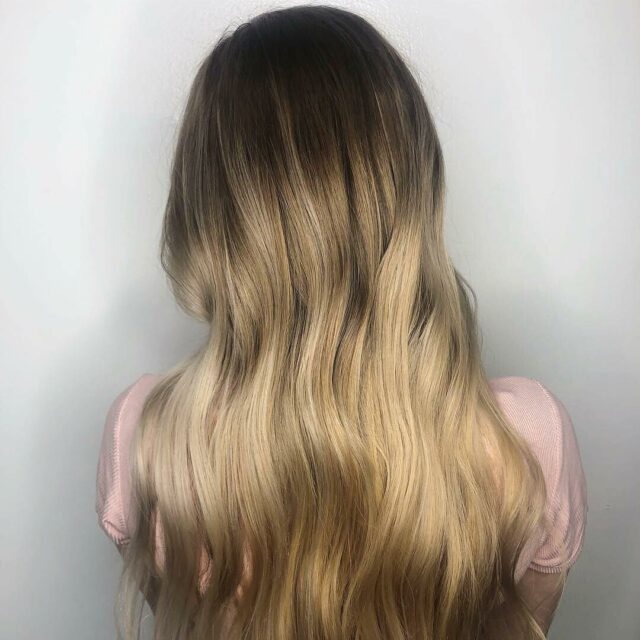 START YOUR OMBRE TRANSFORMATION TODAY
Ombre is the "Style"
Ombre is a French word that means "shadow". The style is Ombre. The hair generally goes from a darker shade to a lighter shade. They work really well on those who tend to have darker natural hair. It is meant to be a beautify transition between the darker color at the roots to a lighter color on the ends. It is a style you only want to have done by an experienced professional. While there is maintenance involved to keep it looking fresh, it is lower than a full hair color change because as your roots grow in the transition from dark on top to light on the ends is in tact.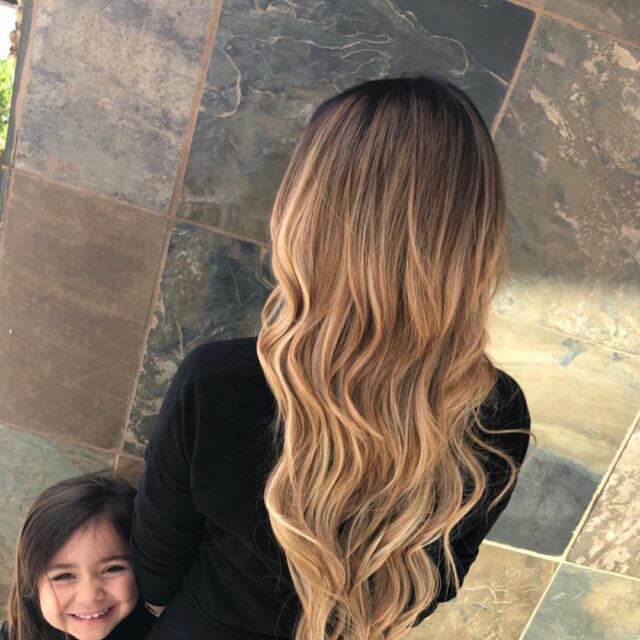 This is something that you would more often see on blondes. It is usually a more subtle transition from dark "blonde" to light "blonde". Which is why it is called a "sombre". However this effect can be done for those with dark hair to a light brown or dark blonde.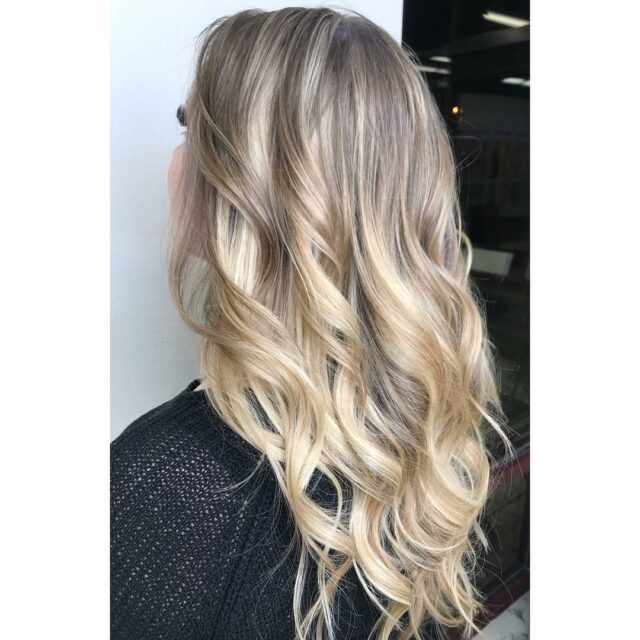 Balayage is the "Technique"
The two are very similar, but there are very obvious distinctions between the two. The word "Balayage" comes from another French word meaning "to sweep". When applying the color for a balayage, you sweep the color through small triangle sections of the hair onto a board or foil, giving it the natural transition down into the lighter color. In Balayage, there are dark pieces left on the bottom to create dimension and a more natural look. This technique looks like natural sun-kissed natural highlights throughout the hair. The transition is more natural and it is less maintenance than an ombre.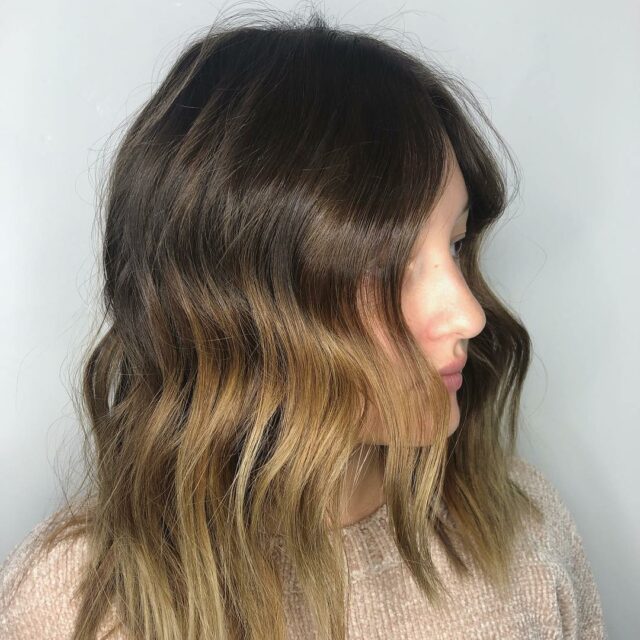 How Much Does This Service Cost?
There are several factors that can have an effect on price. Let's break them down to a couple main factors. Service time and product costs. The main factors here are the length and thickness of your hair. Hair history also is a factor.
Lightening Process: The first process is most often completed with a professional bleach. Pricing is broken down by a full head or partial head single bleaching process.
Starting Ombre Base Price: Single Process
Hair Length, Thickness
Partial Head
Full Head
Short to Medium Length
$140
$180
Thick Medium to Long
$160
$210
Long Thick
$185
$270
Toning Process: Whenever bleach is used, a toning process is required to create your desired color. A single toning process is $35-60. More than one toning process may be required to achieve your desired color and may be required if you have long or thick hair.
Bleach Protection Additive: Whenever bleach is used to lighten your hair it is very highly recommend to use a bleach protection additive. This will help tremendously in protecting the health of your hair. A single use additive is $35 for short to medium length hair. For long, thick hair or extensions additive can be $45+.
Hair History: If your hair has been dyed recently or has taken any damage recently this can affect the processes your hair needs as well as product needs to achieve your desired look.
Free Consultation: While the above information helps to demystify pricing, you can always schedule a free consultation to get an estimate of what it will cost to achieve your desired look.
ARE YOU READY FOR YOUR TRANSFORMATION?
How Long Does This Service Take?
This factor can vary greatly depending on the look your trying to achieve as well as the length, thickness and history of your hair. Expect to be in the chair on average at least three hours. This service is generally much lower maintenance and is worth the investment and time.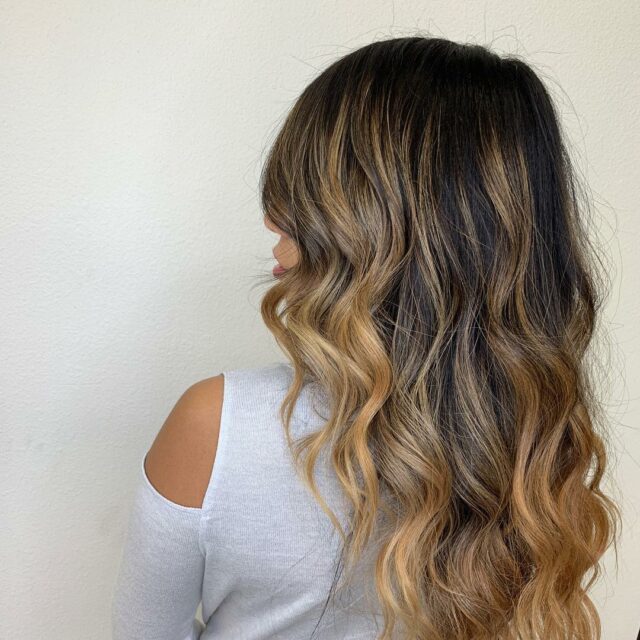 The Low Maintenance Marvel
Leaving your root alone means grow-out lines are nonexistent. On average, you will see your stylist only two to three times a year. This service derives from your hair's natural inclination to be darker at the root and lighter towards the ends. As a result, grow out is beautiful. The low maintenance is a principal feature in ombre popularity.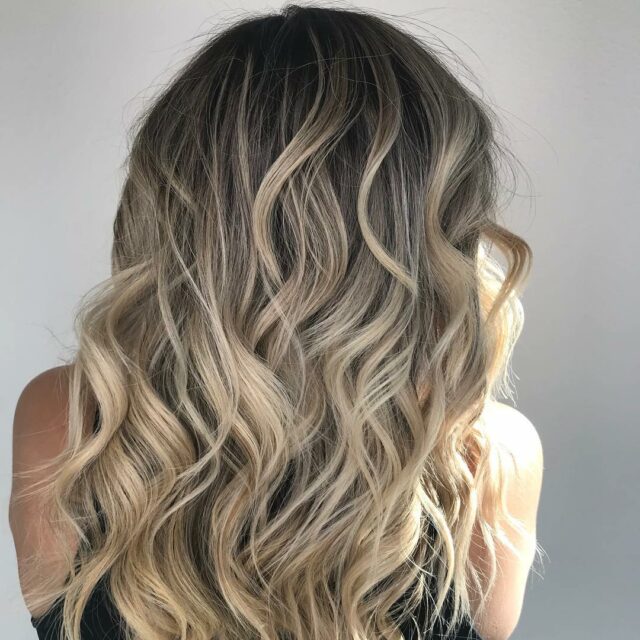 ARE YOU READY FOR YOUR OMBRE TRANSFORMATION?
Best Products for Ombre
This service is a serious investment in both time and money. Take care to protect your investment. Ombre tends to be more forgiving with your base root untouched. However, all color-treated hair requires extra hydration. We recommend Formula 18 Mask for maintaining healthy hair after your hair has been bleach treated. Formula 18 is all natural and uses the resurrection plant as it's foundation. This plant can dry up, roll around the desert and replant itself. Truly a one of a kind ingredient that our clients rave about.
Specific Products we Recommend
Exact shampoo and conditioner recommendations depend on your hair type. For almost anyone, must have hydration products are Milbon Shampoo and Conditioners. Milbon has been around for 50 years and is the leading professional hair care company in Japan. They are expanding to the USA and we are one of the first shops to carry this amazing line.
Video Demo of Ombre Technique
What is is like to get the service done? Check out this video to see an ombre application in action.
Stylists Who Specialize In Ombre
START YOUR OMBRE TRANSFORMATION TODAY