Even if you've already scheduled your appointment or are still doing your research, you've probably come across the word "hair wefts" at some point during your hair extension adventure. So, what are hair wefts, and how will we know which one is best for us when we go to the salon chair?
Weft hair extensions have become very popular in the fashion industry. Weft bundles come in many different lengths, textures, colors and styles to suit any taste! You may not know all the different installation options yet but this step by step guide will provide you with all of the information that you need for an easy and smooth salon installation process.
Here are several questions to be answered, but you may take your time. We're here to provide you with all of the information you want regarding wefts. There's something for everyone, from hand-tied to machine-sewn, tape-ins to clip-ins. You'll find out the answers to all of the questions, plus a lot more! Continue scrolling to learn how to become a hair weft specialist.
What Exactly Is A Weft?
In its most basic form, a hair weft is a collection of hair strands stitched onto a super-thin fabric strip and ready to be worked into your hair by your hairdresser. However, the method by which the hair attaches to the strip differs. Some will be machine stitched, while others will be hand-knotted. Both offer advantages. Nonetheless, one may be better for you than the other, depending on your hair type.
Hand-tied wefts, for example, are more delicate. They can't be cut, but they're a lot lighter. You can trim machine-sewn wefts, but they're heavier and typically thicker at the seam.
Which Weft Hair Extensions Should You Use If You Have Thinning Natural Hair?
Thinner
Hand-tied wefts are a better option for those with more delicate or thin hair because their lesser weight won't tug on it. It's also essential to think about how you're going to attach things.
Those with thin hair or thicker hair, for example, are good candidates for Tape In. Without the need for braiding or stitching, these place a lot less pressure on the hair. With thinner strands, this can be hard, and the result can occasionally be apparent.
Medium To Thicker
Machine weft hair extensions are ideal for those with medium to thicker hair. You may also pick between hand-tired and machine-sewn wefts. Your hairdresser may braid a portion of your hair into which it will be stitched in by hand.
Silicone beads are another standard method of attaching the machine weft. Your technician can help you determine how much hair you'll need according to your hair thickness.
What Are The Different Attachment Methods For Wefts Hair Extensions?
Wefts are available in a variety of styles that were briefly discussed. We've included more information on them, as well as other popular alternatives, below. For each of them, I've included a brief description.
Weft by Machine
Machine-stitched wefts are usually sewed onto a track. Additional layers can be created by sewing these tracks together. Weft hair extensions are frequently stitched together in a double layer, and they can even be sewn together in three to four layers. Double or triple-layered stitched wefts are popular among hairstylists because they allow rapid and flawless installation. Double and triple stitched is popular among customers who want their hair to seem more volumized.
How It's Installed
If you have average to thick hair, this is a great option. If you have thin hair, though, a single track is typically the best option. Silicone beads or thread stitched to a braid are commonly used to attach these tracks.
No glue, remover, or adhesives are required because the hair is securely held in the weft by machine stitching. However, if needed, a professional can also glue them in. Maintenance appointments to the salon are scheduled every 4-6 weeks.

Hand-tied Weft
A hand-tied weft is one in which the hair is tied into the weft (not sewn). The most popular is machine stitched, as it is faster and less expensive to make using a sewing machine. This hair must be two inches longer than the completed product, which raises the price of machine weft bundles. To make the weft, the extra two inches are knotted together knot by knot by hand.
They have acquired appeal because the "track," or top of the weft, is thin. They're flat, flexible, and near to the client's scalp, giving them a natural appearance without being bulky. Additionally, they are more pleasant to wear and touch as a result of this. They have a complete, blunt border, similar to tape-in extensions, and are never stringy or sparse.
How It's Installed
The phrase "hand-tied extensions" has also evolved to refer to a method of connecting a hair weft or "curtain" to human hair. In most cases, a hairstylist will construct a silicone bead foundation on the client's natural hair before implantation.
The weft will then be attached to the beaded foundation by the stylist. Attaching the weft in a secure manner. Maintenance appointments to the salon are scheduled every 4-6 weeks.

Tape-In Extensions are a Type of Weft Extension
Hair extensions that are taped in are a semi-permanent attaching method. They utilize a tiny strip of medical-grade tape that lays right on the hair and almost quickly adheres to your natural tresses.
How It's Installed
Maintenance for tape in hair extensions are done by appointment in a salon and are scheduled every 6-10 weeks.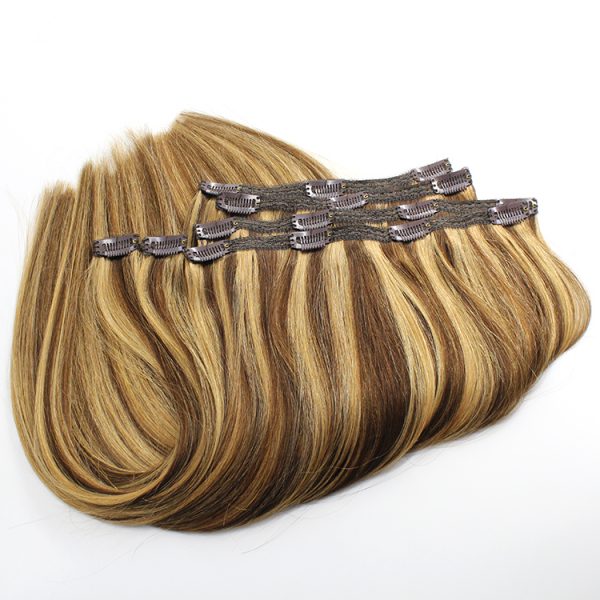 Hair Extensions That Clip In
Clip-in hair extensions are ideal for people who wish to add volume or length quickly and easily. They stay as long as you keep them in, which is generally up to a year. Nevertheless, we do not endorse putting them in for lengthy periods or overnight. This can soon cause breakage and dryness in your strands.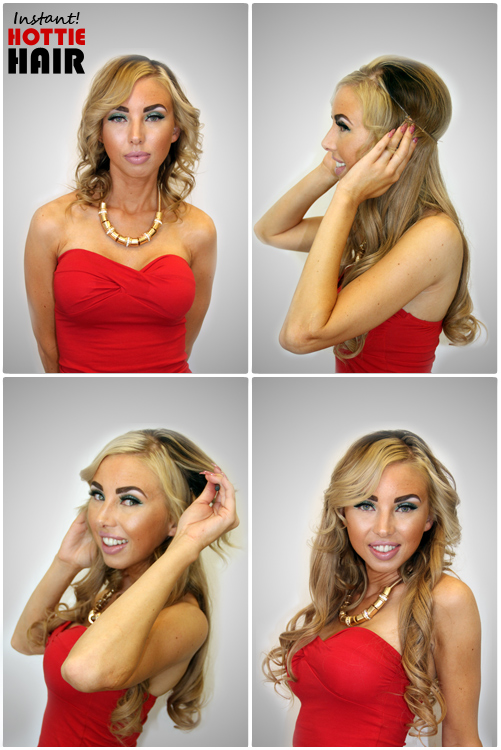 Halo Hair Extensions
Halo hair extensions are a quick and easy way to add length without having to attach them to your existing hair. They're often created from many layers of machine-stitched weft connected to a strip of cloth measuring 11 inches by 1.5 inches.
How it's Installed
The fabric band is connected in a "halo" shape by a thin fishing line type wire. It mimics the natural shape of your head and rests securely on top of your head like a crown. It will be inflexibly held in place by your own natural hair, which will rest on top of it.

What Should I Look For In Quality Weft Bundles?
When it comes to selecting a hair extension supplier, there are a lot of alternatives. Every business appears to have something unique and spectacular to offer! But be cautious.
Make sure the brand you pick utilizes ethically obtained follicles by doing your homework. Before you spend your time and money, be sure you visit with a licensed, competent salon expert.
Remy Cuticle Intact
Always seek Remy hair type. This will be natural hair derived from real human hair, with the cuticle intact during the collecting process. When combined with your natural hair, this results in much softer strands that are shinier and more attractive. You may also wash and heat style as you usually would.
How Long Do Wefts Hair Extensions Last?
It depends on the type of weft bundles you shop for. If cared for properly, most hand tied or machine weft hair extensions can last up to six months or longer.
Tape In
Tape-in hair extensions are semi-permanent and can also last up to six months or longer, depending on your routine. Halo Extensions can be worn for as long as a year, but they should not be left in overnight. Clip-Ins will generally stay until you take them out, which is usually up to a year.
How Much Does Weft Bundles Cost?
The cost of weft bundles depends on the type, quality and length. For example, natural human extensions full head bundle will generally range anywhere from $200 to $600. Plus, a full head install will range anywhere from $200 to $400.

How Often Will I Need To See My Stylist?
It depends on the type of hair extensions you select.
Wefts hair extensions typically last up to six months or longer, so you'll only need a touch up every four to six months.
Hand-tied hair extensions also last up to six months or longer, so you'll need a touch-up every four to six weeks at a shop.
Tape In Hair Extensions need a touch up about six weeks to ten weeks depending on how fast your natural hair gets new length.
Will My Stylist Be Able To Style My Wefts?
Yes! Most reputable salons will have knowledgeable staff who specialize in caring for all types of extension-friendly styles including but not limited to; updos, braids, curls and straightening/curls.
Salon Professionals Love To Help
Simply speak with them about what sort of look you're going for before getting started so they can advise accordingly. Let them know if you have any questions or want to see examples, and they'll do their best to help you achieve your desired look and length.
Can You Wear Your Hair Up With Weft Extensions?
Absolutely! In fact, one of the most common reasons people get weft extensions is to wear it up. They're great for wearing your locks in a bun or top knot because they won't fall out like ponytails can do when worn at the nape of the neck.
Do Weft Extensions Hurt?
The answer to this is dependent on the type of weft bundles you get.
Tape-in Extensions, for example, are very flexible and will not likely cause any pain unless they're improperly installed.
Clip Ins might be a little more uncomfortable because they must be put on your head like a headband would go over your ears – but again these types are much easier to take out than other forms of weft bundles that require heat application.
Wefts hair extensions are generally quite comfortable to wear, and if you're worried about any pain or discomfort it's best to consult your stylist.
How Do I Take Care Of Weft Extensions?
To keep your hair extensions looking their best, follow these tips:
-Wash and condition the extensions at least once a week.
-Brush them daily with a high quality comb to remove tangles.
-Be careful not to pull on strands when brushing or styling.
-Limit heat exposure as much as possible by using low temperature heat settings.
-Avoid getting wet or sweaty for long periods of time, and be sure to use a leave-in conditioner when desired.
-Avoid wearing your it up excessively because it will put more stress on the extensions and cause them to come out quicker.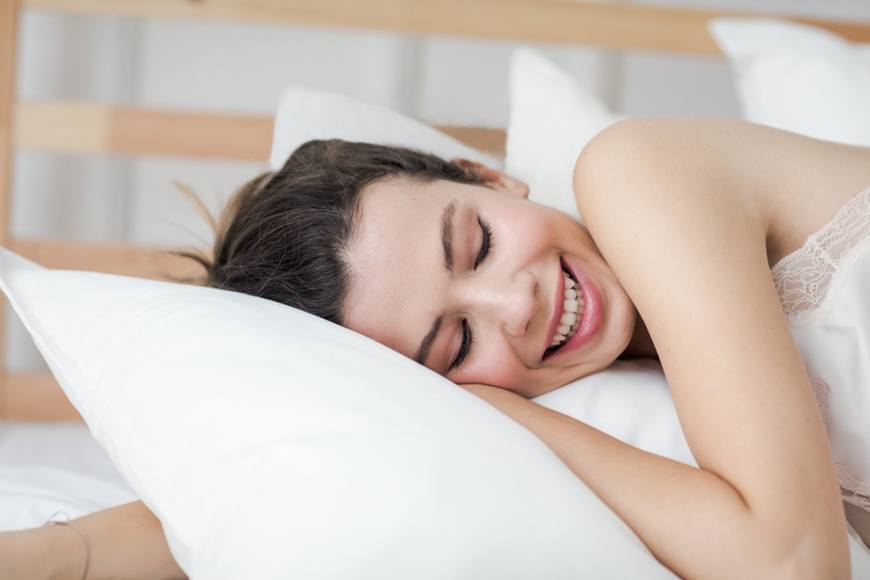 How Do You Sleep With Weft Extensions?
Wefts hair extensions are totally safe to sleep with. But, as a general rule of thumb, you should never wear it up at night if it is not meant for that purpose. This includes ponytails and buns where the wefts are worn near your nape or other areas around the neckline which can cause traction breakage over time.
Conclusion
We hope this guide helped answer any questions you had, and if not feel free to contact us at the salon where we can help you shop. Wefts hair extensions are a great way to change up your look and add length without committing or spending too much money – so don't be afraid to try them out!