Sleep is a basic requirement for sound health. It relaxes the mind, body, as well as all the components of the body required for sound mental and physical health. Consequent upon this, in order to maximize the benefits of sleep, it is imperative that the body especially the head is in a state where it is free from anything that could hinder sleep. Let's be realistic; hair extensions can be a bit obtrusive to sleep as it can get entangled and thereby cause discomfort and hinder the rhythm of sleep. Hence, for clients that have to sleep with their hair extensions for one reason or the other, it is needful to take necessary precautions in ensuring that hairdo not get entangled or rough in the process of sleep.
How to Prevent Bed Head While Wearing Tape In Hair Extensions
The following guidelines will help maintain the pattern and flow of your tape-in hair extensions while you are asleep. Endeavor to clarify the following guidelines with your clients so they can avoid bed head when they wake up.
Make Sure Hair Is Completely Dry
Although this is quite basic, it nevertheless is worthy of mentioning because going to bed with wet hair is an open invitation to a messy and smelly hair when you wake up. On a normal basis, it is unhygienic to go to bed with wet hair, but it is even worse when you are wearing tape in hair extension. It would not just mess up your hair, it could also mess up your bed or pillow as well. Hence, always ensure you dry up your hair before you go to sleep.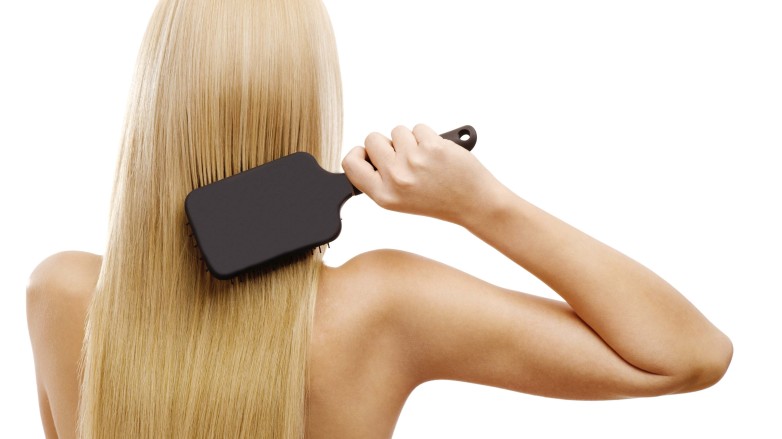 Brush Before Bed
Brushing your hair is important in maintaining its shape. If you want to retain your tape-in hair extension for sleep then you can make use of a Wet/Dry Detangling brush to whisk through the hair and untangle any knot in it.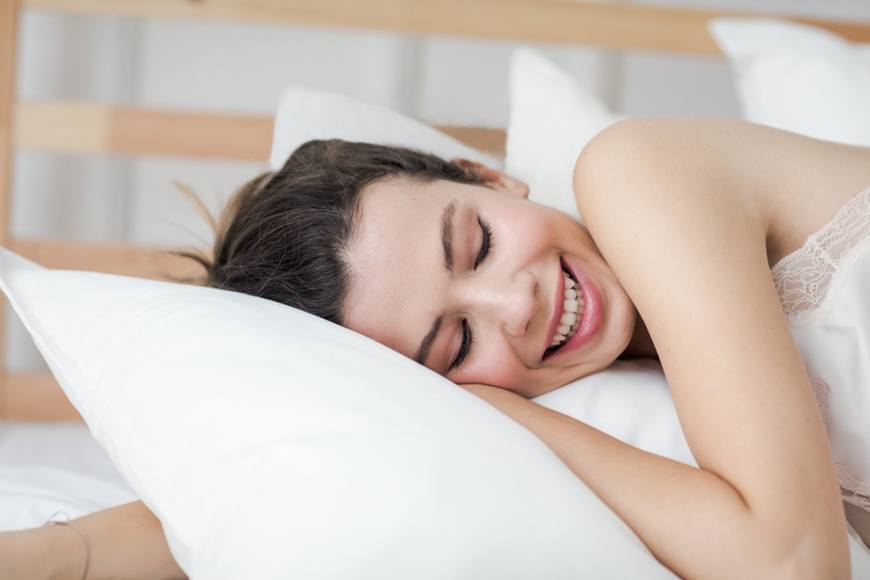 Use a Silk Pillowcase
The nature of your pillowcase can affect the state of your hair after sleep. Silk pillowcase is great for hair extensions because it helps to curb the level of friction that can occur as you tilt around the bed while asleep. For clients insistent on retaining their hair extensions for sleep, it is recommended that they likewise invest in a silk pillowcase as well. It helps!

Braid the Hair
Is there a foolproof way to keep your hair in shape through your sleep time? Yes, and the answer is braiding it! You can simply braid it and tie with an elastic band to keep it from being disheveled while you sleep.
When You Wake Up
After all said and done, if you wake up with a bed head, there is no cause for alarm. There are certain things you can do to remedy the situation and they are enumerated below;
Use a Leave-In Conditioner
A leave-in conditioner is a helpful tool to help detangle your hair. It will help smoothen the hair and makes it look more appealing and presentable.
Treat Before Styling
If the state of the hair is quite rough and you have decided to use hot tools to straighten it, then ensure to treat the hair first. Heat protectant is quite useful for treating the hair before exposing it to the hot tools. This will help prevent hair damage/loss while using the hot tools.
//www.instagram.com/embed.js
Tape-In Hair Extensions in Your Salon
Tape in hair extensions are not always of the same quality. However, our own tape in hair extensions are made with quality materials hence they are healthy for use and durable as well as it gives value for money. The hair extensions are well designed to add finesse and length to the hair so for a client that is interested in premium quality hair extensions; our brand of products is almost certainly a match for them. One impediment that may hamper the success of such quality hair extensions as ours is the inability of stylists to apply it properly, hence, we have designed a series of training programs to equip the stylists with the requisite knowledge to fit and apply the hair extensions appropriately. At the culmination of the training program, they will be issued a certificate as proof of their expertise. Get in touch today and enroll for any of our training programs.
Categories: TAPE IN HAIR EXTENSIONS 101, HAIR EXTENSIONS 101