Although hair extensions are widely used to make hair look awesome, they are also known to cause irreversible damage in the long run. People with thin or fine hair need to make sure that they've picked the right kind of extensions and also treat their tresses properly. This way, they can ensure that their risk of hair loss and breakage is minimized.
Are you ready to discover what hair extensions will be perfect for you? Here is a complete guide to everything you've got to be aware of regarding hair extensions for fine hair.
Stay Away from Cold Fusion and Hot Fusion Hair Extensions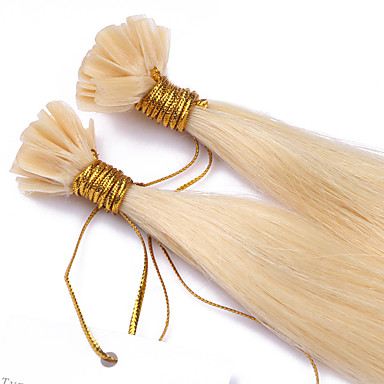 It doesn't matter whether you use them with copper or heat cylinders – fusion hair extensions are a definite no-no when it comes to fine hair. Apart from causing serious hair damage, these extensions may also be visible to others through your fine strands, causing unnecessary embarrassment.
Clip-In Extensions Can Be Highly Damaging for Fine Hair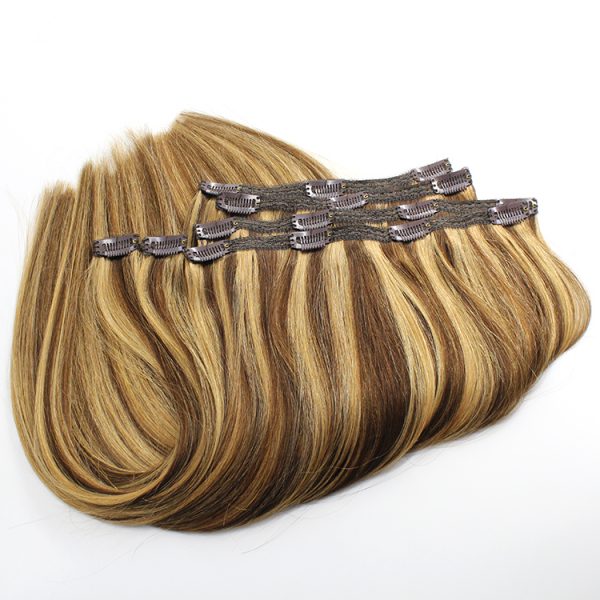 Many women use clip-in hair extensions on a daily basis. They are easy to use, quick, and affordable. They can be clipped and unclipped every morning and evening with relative ease.
However, clip-in extensions tend to be quite heavy. If you're someone with fine hair, these clips can snap your hair strands due to their weight. As a matter of fact, clip-in extensions are known to cause horrifying bald spots after long-term use!
If you're looking to add length to your fine hair, we recommend ultra-light hair clips, which will add volume but are also safe. You should definitely stay away from clip-in hair extensions though.
Tape-In Extensions: Goes Well with Fine Hair
//www.instagram.com/embed.js
We highly recommend using tape-in hair extensions if you have fine hair. These wefts are incredibly lightweight and are attached using a special kind of hair tape, which prevents breakage. You can install this hair extension in 30 minutes and have them last for around 3 months or more.
Glue-In Extensions: Nothing More Than A Sticky Mess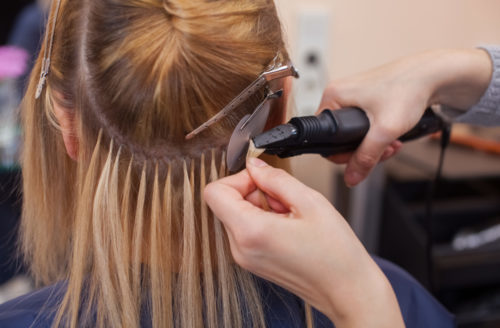 Most cheapo salons tend to push you to purchase glue-in hair extensions – Don't fall for that! Glue extensions are quite difficult to handle since they either have to be removed in a rough manner or fall out soon, damaging precious hair in the process. Here's a rule of thumb – Hair and glue are never a good combination.
Thin Hair and Sewn Weft Hair Extensions Can Never Be Friends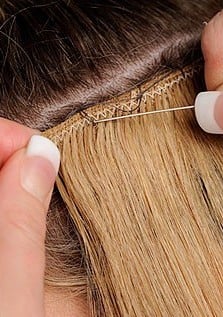 You should definitely stay away from sewn wefts or flat-track hair extensions, especially if you've got fine hair. These extensions are on the heavier side and since the hair has to support this weight, you'll either wind up with a bald spot (Oh, the horror!) or require thick hair to pull them off.
Faux Ponytails Can Fix Up Your Fine Hair Perfectly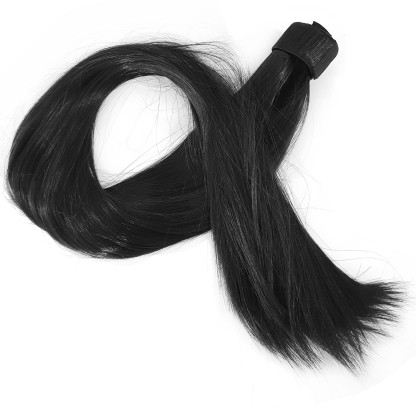 Instant, cheap, and long-lasting – Faux buns and ponytails hair extensions are highly recommended if you're looking for reliable hair extensions that work for fine hair. Regardless of where you shop, you are always likely to find an enormous selection of curly ponytails, messy buns, and many more products.
It isn't too difficult to understand the reasons behind the popularity of these hairpieces. You don't require much hair if you're looking to add these lightweight hair extensions. Try out some low-commitment hairstyles to find out what works best for you.
Categories: CLIP IN HAIR EXTENSIONS 101, TAPE IN HAIR EXTENSIONS 101, FUSION HAIR EXTENSIONS 101, HAIR EXTENSIONS 101