Get Japanese Hair Straightening in Las Vegas at Hottie® Hair
Wouldn't you love to have straight, frizz-free manageable hair on a daily basis?
Thanks to Milbon Liscio Japanese Hair Straightening Las Vegas Treatment…
…you can spend more time doing what you love and less time styling your hair!
Book today the #1 Japanese Hair Straightening treatment that will change your hair and your life!
---
Customizable treatment for EVERY type of hair!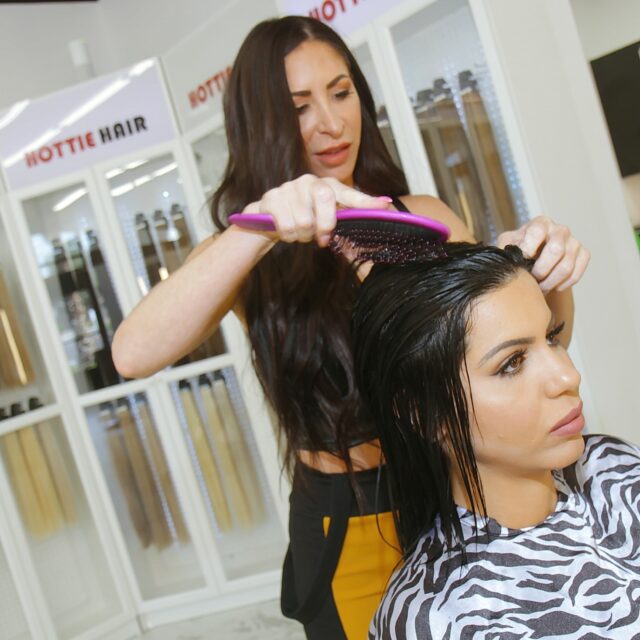 At Hottie® Hair Salon Las Vegas your in the absolute best hands. Our staff goes through extensive training and certification programs. They are experienced, certified and trained in Liscio Japanese Permanent Thermal Hair Straightening Systems.
Liscio is 100% Formaldehyde FREE and is safe on most all hair types and hair conditions. They have four different strengths that allows us to customize your hair straightening experience. This system can be customized to use on anything from healthy to damaged, bleached or colored hair. We can also customize your results anywhere from loose waves to board straight hair. This is the ultimate hair straightening system!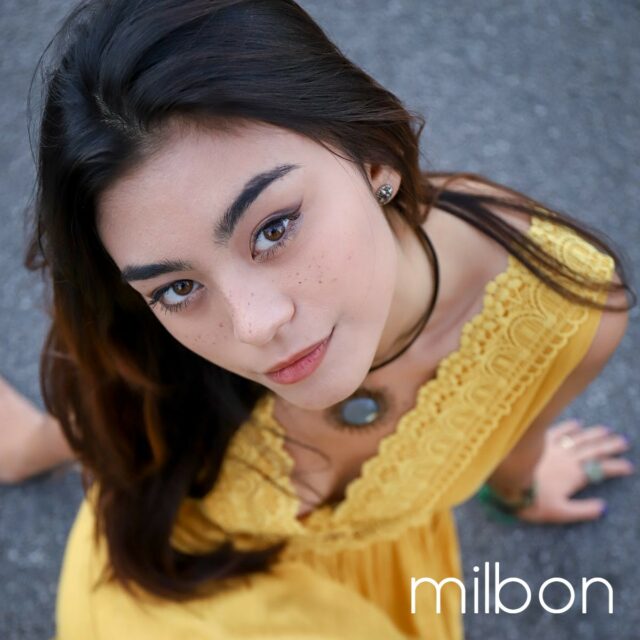 Milbon is the #1 hair care product line sold in all of Japan and has been in business for more than 50 years.
If you are ready for smooth permanently straight hair and want to cut your hair maintenance time down to minutes give us a call!
Book today the #1 Japanese Hair Straightening treatment that will change your hair and your life!
---
How Japanese Hair Straightening works?
The process can take at least 3 to 4+ hours depending on your hair length and thickness. Through the use of chemical products the curl structure of your hair is broken. Your hair is then washed, then blown dry and flat ironed. Finally a neutralizer is applied to lock the hair straight.
---
How much does Japanese hair straightening cost?
There are several factors that can have an effect on price. Let's break them down to a couple main factors, time and product costs. The main factors here are the length and thickness of your hair.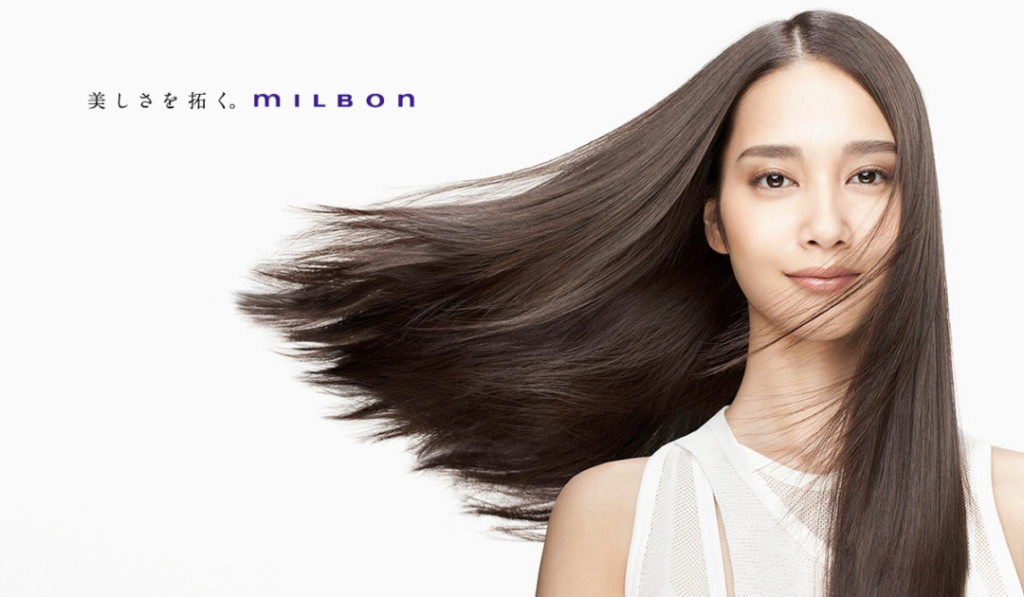 Product Costs: The Milbon products are a professional system with four strengths. It is also a much more flexible, higher technology and safer than other systems we have worked with before. Having said that, the raw materials that make up the product costs for this true Japanese straightening system are a fair amount higher than others. After many many years using many systems we have found that the better results are worth the higher product costs.
Time & Staff Costs: It is common to have multiple staff members working on your hair 3+ hours that have gone through certified Milbon extensive training programs.
The following breakdown will give you an idea of cost for your hair length and thickness.
Japanese Straightening Base Price
Hair Length, Thickness
Base Price
Short to Medium Length
$400
Thick Medium to Long
$500
Long Thick
$600
Free Consultation: While the above information helps to demystify pricing, you can always schedule a free consultation to get an estimate of what it will cost to have straight, frizz-free manageable hair.
Book today the #1 Japanese Hair Straightening treatment that will change your hair and your life!
---
What is Japanese Hair Straightening and its History?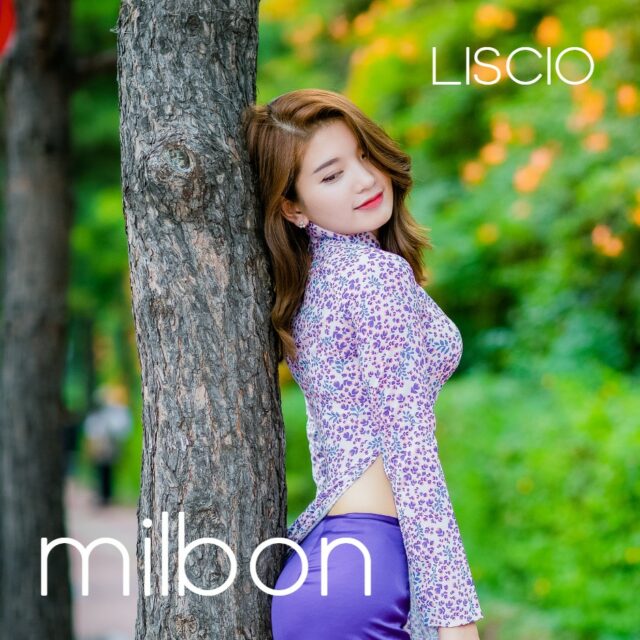 You may question: Why do the Japanese need to have their hair straightened? They already have straight hair! Actually this is just not true. Many Japanese have wavy or kinky hair.
Milbon introduced Liscio: In Japan in 1996 to satisfy the Japanese people's desire to have completely straight hair. Unlike existing relaxers with active ingredients based on Hydroxide and lye, thio-based Liscio is gentler for the hair thereby straightening the hair while leaving it in great condition.
Milbon was the first: Manufacturer to receive Japanese governmental approval for its unique thermal reconditioning system. Liscio contains a specially formulated solution and iron, which protects and repairs hair from heat damage.
Supporting products: With added protein treatments and supporting products for the thermal reconditioning procedure, it is not uncommon to hear clients proclaim that their hair condition actually has improved after the procedure.
Hottie® Hair is confident: Our line of products and Japanese original techniques will meet your desire to have beautiful straight hair.
---
How does Japanese straightening compare to Brazilian Blowout?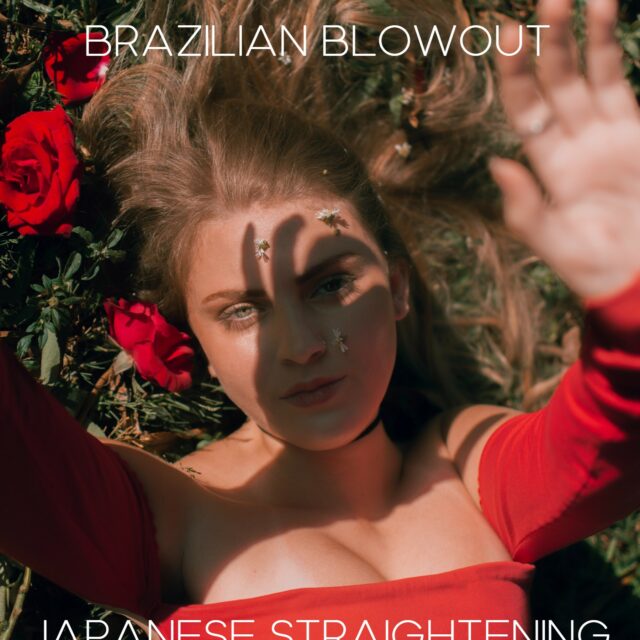 Brazilian Blowout: Smoothes out the cuticle and repairs hair damage and lasts upto 12 weeks.
Japanese Hair Straightening: Permanently changes the internal bond of human hair.
Brazilian Blowouts: Safe for all kinds of chemically treated hair. Can be used for any hair that has been previously permed, straightened, relaxed, bleached, colored or highlighted.
Japanese Hair Straightening: Can be performed on many types of hair including color treated, bleached, highlighted. However, a consultation is suggested to make sure the hair is suitable to work with. Colored treated hair is a bit more difficult and requires special attention to detail.
Brazilian Blowout: Is a more simple temporary smoothing system and for that reason comparatively costs less.
Rest assured the specialists at Hottie® Hair Salon have extensive training working with every type of hair. We want to make sure every client loves their hair and gets the best results.
Book today the #1 Japanese Hair Straightening treatment that will change your hair and your life!
Stylists Who Specialize In Japanese Hair Straightening
Master Hair Stylist
As a master stylist, I'm passionate about creating new looks for my clients. Whether it's extensions, a new cut, or a unique color, I'm always looking for ways to transform someone's look and make them feel beautiful. My skills are extensive and include everything from Japanese hair straightening and Brazilian blowouts to balayage.
---
FREQUENTLY ASKED QUESTIONS:
Japanese Hair Straightening
---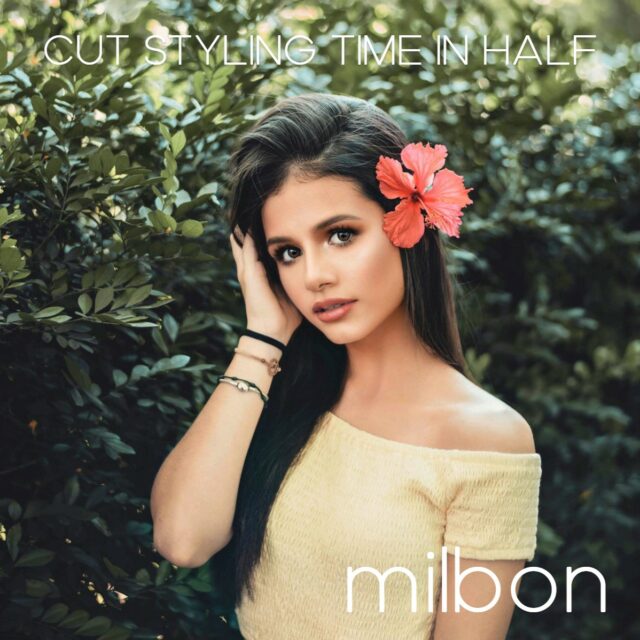 Book today the #1 Japanese Hair Straightening treatment that will change your hair and your life!