Hottie Hair Locations Near Las Vegas NV
Two convenient Las Vegas locations. Our first location is located on Charleston and Buffalo a few streets East of the Boca Park shopping center. Our second location is located on Maryland and Pebble in the Scottsdale Plaza. Top-rated hair salon Las Vegas NV and the winner of Best of Las Vegas.
Hottie Hair Salon & Extensions Store
Address:
7871 W. Charleston Blvd #160,
Las Vegas,
Nevada,
89117,
United States
Hottie Hair Salon & Extensions Store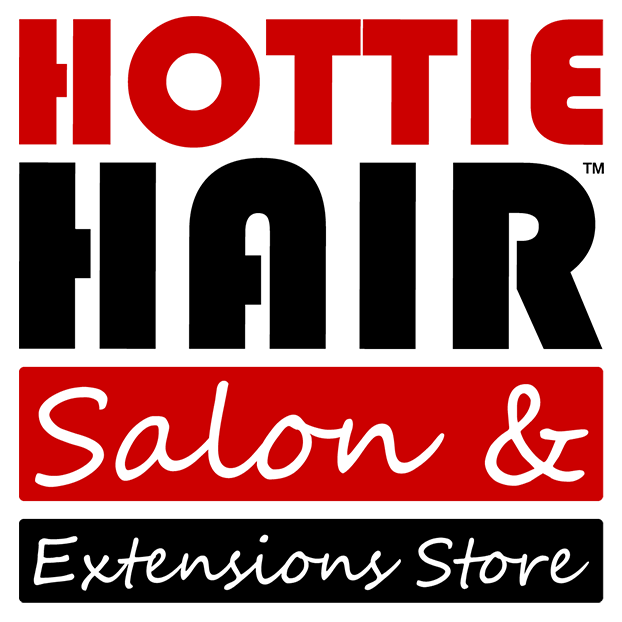 Address:
8790 S MARYLAND PKWY #140,
Las Vegas,
NV,
89123,
US
Hottie Hair Salon & Extensions Store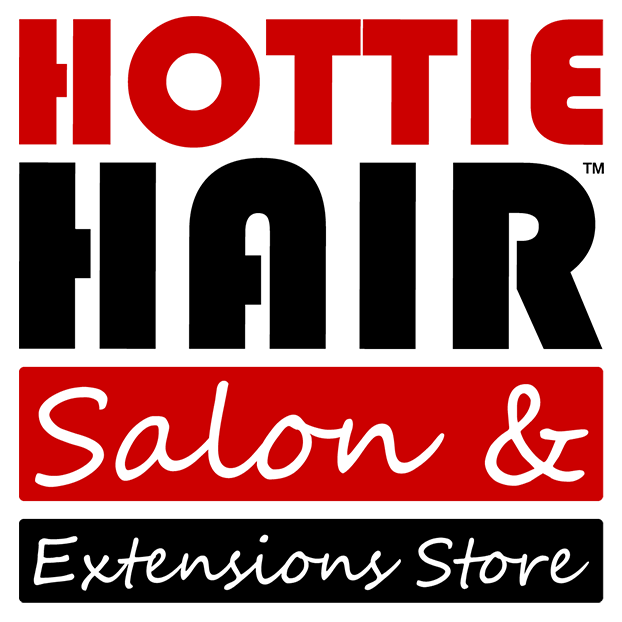 Address:
7871 W Charleston Blvd #160,
Las Vegas,
NV,
89117,
US
The Best Hair Salon Las Vegas Has to Offer
Las Vegas is known for many things: bright lights, luxury resorts, and gambling. But what about hair salons? If you're looking for one of the top places to get your hair done in Las Vegas, then this page is for you! We've compiled a list of some of the best hair salons in Las Vegas that offer everything from color services to straightening treatments. For more information on these or other options near you, be sure to check out our website at hottiehair.com.
What To Expect From Our Las Vegas Hair Salon
A hair salon in Las Vegas is expected to provide all the amenities you need. Whether it's a change of scenery, or just the perfect pampering treatment for your locks, you'll find everything and more at Hottie Hair salons!
Some of the services offered by our Las Vegas hair salons include: shampooing, cutting, styling, coloring, straightening and extensions.
Shampooing Package
All our packages are customized for each person, but one thing that's included in every service is a shampoo treatment with conditioning treatments like deep conditioners that you can add on.
Haircuts in Las Vegas
Come visit one of our salons and we can cut your hair to any length you want. We offer a wide variety of traditional styles, short cuts for men or women with curly locks, or edgy new looks like asymmetrical bobs that are all the rage this year!
Hair Styling & Blowouts in Las Vegas
One of the most popular services for women is getting a hair styling and blowout. This can be combined with any other service, or just done alone to provide you with that perfect Hollywood style look!
Do you have a wedding or special event coming up? Then you'll want to take advantage of our updo and styling services!
Color Services in Las Vegas
If you're looking for a new color, we've got the perfect one to suit your style. Our hair salon in Las Vegas can provide all-over coverage for blondes and brunettes or just add some oomph with blonde full highlights to really make those colors pop! If oomph is too much we can go subtle with some partial highlights or a few lowlights. We even offer the latest techniques in Balayage and Ombré! Color correction for the following problems is also available: gray, too much red in hair color or highlighted blonde hair that's gone green.
Maybe you just need your roots touched up and don't want to do a full color service? We offer Root touch-up services which are perfect for maintaining your current hair color and keeping it looking salon fresh! Solid color services are available as well, including blonde, black and brown and more. What ever color your heart desires, we've got you covered!
Straightening Services in Las Vegas
If you're looking to go from natural curls or waves to straight, silky locks, then our hair salon in vegas can help! We offer straightening treatments like Japanese and Brazilian blowouts that are proven to last up to three months. With these treatments it's not only about the end result; they also make your hair healthier by restoring hydration and shine to the tresses.
Hair Extensions in Las Vegas
Hair extensions is a specialty of ours at Hottie Hair. We provide hair extension services for all different types of clients, so whether you're looking for a new look or need something to cover up your thinning locks, we've got you covered!
Hair Repair Treatments
Hottie Hair offers a variety of treatments for damaged hair. Whether you want to repair split ends, or go all the way with reconstructive treatments like Olaplex, we've got something that can help your locks!
Hair Salons Near You
Hottie Hair offers a wide selection of hair salons in Las Vegas, and each salon is conveniently located to serve you. Whether you're near the Strip or off-the-beaten path, our hours are designed for your convenience!
We have two locations across Clark County – near Summerlin, Las Vegas and Henderson – and our general hours are 10am to 7pm Monday thru Saturday. Closed on Sundays.
If you're looking for our salon near Summerlin, Nevada then you can visit the Hottie Hair salon at 7871 W. Charleston Boulevard – right off Charleston and Buffalo. This location is open from Monday to Saturday, closed on Sundays and has a convenient parking lot!
If you're looking for our salon near Henderson then we have just the place for you! You can find us at 8790 S Maryland Parkway – right off Maryland and Pebble. Our hours are Monday through Saturday, closed on Sundays and has plenty of parking.
A change in scenery is always good for the soul, so come on over to one of our Las Vegas hair salons. We're conveniently located near McCarren Airport (LAS) as well as downtown Las Vegas.
Hottie Hair Salon Las Vegas Costs
As with any service, the costs are going to vary. The best way to find out about pricing is by contacting our staff at 702-979-4468 or visiting one of our locations in person!
How Much Does a Haircut Cost: Hottie Hair offers haircuts for just $40 and up! You'll get your standard cut, shampoo and style with a blow dry for just $55. If you're looking to add some pizazz your locks then we also offer hair color services that start at only $75!
How Much Does Highlights Cost: Hottie Hair offers highlights starting around the same price as our colors – $75! But don't worry if you want a little more than just highlights – we offer all sorts of services including hair color, perms and relaxers at prices that won't break the bank.
If you're looking for someplace to get your locks styled in Las Vegas then Hottie Hair is the place for you! With two locations conveniently located near Summerlin and Henderson, Nevada we're sure to serve you.
If you have any questions about our hair salons in Las Vegas or the services that we offer – be it a haircut, color service or anything else! – please don't hesitate to reach out by calling or texting 702-979-4468.
How Often You Should Go To A Hair Salon
Hair salons in Las Vegas recommend going every six weeks. You may need to go more often if you're looking for regular maintenance or a deep conditioner treatment! So be sure to give your locks the love they deserve by visiting one of our locations soon! We look forward to seeing you!!
Your Hair Type and Goals
If you're looking to get a new style, change your color or just want some pampering then Hottie Hair salons is the place for you! We offer all sorts of services including highlights and hair color as well as permanent hair straightening and hair extensions.
We also offer cuts that are specifically designed to suit your needs such as asymmetrical haircuts and bobs – we have everything you could want in a salon without all of the fuss. We also offer hair extensions for an affordable price!
We're no stranger when it comes to providing quality service. Our staff is trained and knowledgeable in every aspect of our salon, so you know that when you come to us for a cut or color – it will be the best!
Highly Trained Las Vegas Hair Stylists
Hottie Hair has the most highly trained hair stylists in Las Vegas with over twenty years of experience. Our staff has been servicing the Las Vegas area for years and is ready to help you with your hair needs.
Whether you're looking for a new look or need something to cover up your thinning locks, we've got you covered! Our hair extension services are designed specifically with our clientele in mind so whether you want long beautiful tresses that reach the bottom of your back or just some added volume at the crown of your head, we have you covered.
Master Hair Stylists
Hottie Hair has a team of stylists who are licensed and certified in the state of Nevada. Our staff is committed to continuing education, so we stay on top of all the latest trends!
Tailoring Services for All Needs
We have services for both men and women at our salon – whether you're looking to update your style or you're looking to have a certain color. Our staff can talk with you about what would work best for your needs, and we'll help make sure that the service is just right!
Why Hottie Hair is Different from Other Hair Salons in Las Vegas
Just as we offer a range of services, so too are our prices affordable. We're not the cheapest salon in Las Vegas – but you won't find anyone who offers better service or cares more about your hair than Hottie Hair!
Hottie Hair is a salon that's different. We offer hair styling services and other beauty treatments at affordable prices but we also provide quality service – something you won't find elsewhere! Our staff are trained, knowledgeable in all aspects of our business and want to make sure your time with us is relaxing as well as enjoyable. And if there's anything you need – be it a new style, color or even an appointment with one of our hair stylists then we'll do everything in our power to make sure that your needs are met.
If you're looking for something different and affordable but don't want the hassle than Hottie Hair is the place for you! We offer everything you need in a hair salon without all the fuss. Treat yourself today!
Las Vegas, NV
About Las Vegas, NV
Las Vegas (; Spanish for "The Meadows"), often known simply as Vegas, is the 26th-most populous city in the United States, the most populous city in the state of Nevada, and the county seat of Clark County. The city anchors the Las Vegas Valley metropolitan area and is the largest city within the greater Mojave Desert. Las Vegas is an internationally renowned major resort city, known primarily for its gambling, shopping, fine dining, entertainment, and nightlife. The Las Vegas Valley as a whole serves as the leading financial, commercial, and cultural center for Nevada. The city bills itself as The Entertainment Capital of the World, and is famous for its mega casino-hotels and associated activities. It is a top three destination in the United States for business conventions and a global leader in the hospitality industry, claiming more AAA Five Diamond hotels than any other city in the world. Today, Las Vegas annually ranks as one of the world's most visited tourist destinations. The city's tolerance for numerous forms of adult entertainment earned it the title of "Sin City", and has made Las Vegas a popular setting for literature, films, television programs, and music videos. Las Vegas was settled in 1905 and officially incorporated in 1911. At the close of the 20th century, it was the most populated North American city founded within that century (a similar distinction was earned by Chicago in the 19th century).
Neighbourhoods in Las Vegas, NV
Summerlin, Downtown Las Vegas, The Lakes, Arts District, Tule Springs, Queensridge, Centennial Hills, West Las Vegas, Peccole Ranch, Canyon Gate Master, Sun City Summerlin, Desert Shores, Summerlin North, Angel Park, Charleston Heights, Gateway District, Los Prados, Southern Highlands, Silverstone Ranch, Mountain Shadows, South Shores, Huntridge Park, MacDonald Highlands, Summerlin West, Rancho Bel Air, Beverly Green, East Las Vegas, The Pueblo, Berkley Square, McNeil Estates, Charleston Preservation, Eastland Heights, Vegas Heights, Whispering Timbers, Romano Ridge, Rancho Springs, Mountain Trails, Francisco Park, Sterling Springs, Northshore Reflections, Whisper Creek, Eagle Creek Heights, Charleston Estates, Golf Ridge Terrace, Fremont Estates, Las Vegas, Henderson, North Las Vegas, Boulder City
Las Vegas, NV Driving Directions