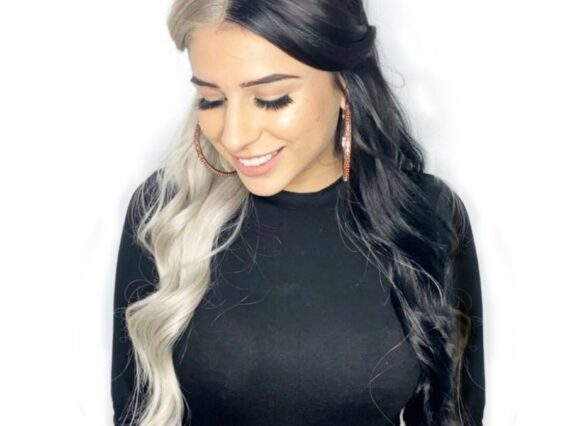 Sasha Munoz
Master Hair Stylist
Sasha is a master hair stylist in Las Vegas for 5 years, she loves doing hair, she really loves doing Balayage, highlights and hair extensions. She is a blonding expert and a master at every method of hair extensions.
She's from Reno Nevada and has a Persian cat named Mochi who she absolutely adores! Sasha also has two younger sisters that she spends time with when she can go to visit them in Reno who lives with her mom. Her mother was born in Canada but immigrated to the United States when she was young. Her father immigrated from Mexico when he was young. All three girls are mixed with Russian-Mexican heritage. Sasha likes sushi and always wears baby pink because it is her favorite color.
She loves her clients and likes to make them feel special. Her favorite part about being a hair stylist is when people come back for their next appointment because they want their hair done again, or they've had compliments on how good it looks from other people.