Hottie Hair Salon Location Near Summerlin NV / Hair Extensions Store
Located on Charleston and Buffalo a few streets East of the Boca Park shopping center. The top-rated salon in Summerlin and the winner of Best of Las Vegas.

Hottie Hair Salon & Extensions Store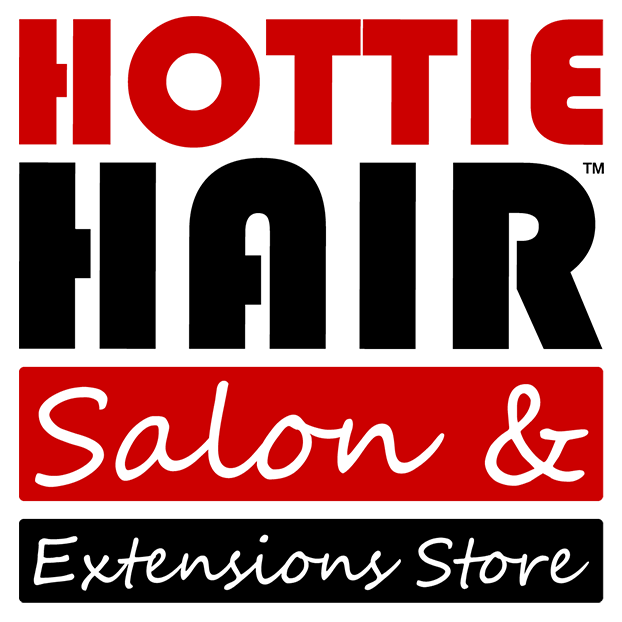 Address:
7871 W Charleston Blvd #160,
Las Vegas,
NV,
89117,
US
URL: https://hottiehair.com
Summerlin Hair Salon & Hair Extensions Store Hours
Monday

10:00 am – 7:00 pm

Tuesday

10:00 am – 7:00 pm

Wednesday

10:00 am – 7:00 pm

Thursday

10:00 am – 7:00 pm

Friday

10:00 am – 7:00 pm

Saturday

10:00 am – 7:00 pm

Sunday

Closed
Find a Style That's Perfect for You at Hottie Hair Salon Summerlin NV
Are you looking for a new hair style? If so, we can help! The team at Hair Salon Summerlin NV is ready to create the perfect cut and color combination that will suit your needs. No matter what your desired look is, our stylists are able to provide you with expert advice on how to get it. From long flowing locks of blond or brunette hair, to short cuts like pixie styles or shag haircuts for men – we have something for everyone! We know that there are many factors that come into play when deciding on a hairstyle such as age and lifestyle choices. That's why our stylists take the time to ask questions about these things before they start cutting your hair. This means you can leave our salon with a hairstyle that you'll love and makes the most sense for your life. We want to give you a style that is perfect for YOU!
Hair Salon Near You
Are you looking for a hair salon near you? We know it can be difficult to find a good one with all the choices out there. That's why we want to make things easy and convenient for our clients at Hair Salon Near You in Summerlin! Our stylists work hard every day so that they can provide you with excellent service and a great experience. We want you to be happy with your hair cut and color, so we'll do whatever it takes! Plus, our salon has parking right outside the door for those who choose to drive here.
Hottie Hair Salon has two locations in Clark County – one near Summerlin, Las Vegas and the other is near Henderson – with hours of 10am to 7pm Monday thru Saturday. Closed on Sundays.
We create and nurture an authentic, approachable and peaceful experience when you call Hottie Hair your salon, leading the way in hair styling in Summerlin. The Hottie Hair Salon is the epitome of a boutique hair salon experience. This chic and modern beauty spot is located on the bustling and vibrant West Charleston Street near the corner of Buffalo, the ideal location for any North, West or South Summerlin resident. A quick drive, less than 10 minutes from the downtown Summerlin shopping center.
Visit us and enjoy an intimate and relaxing ambiance, where we treat you to the best hairdressing and hair styling services in Summerlin. Our valued clients can choose from the latest hair coloring techniques like Balayage hair painting, women's and men's haircuts, hair coloring for men and women, including highlights and hair extensions. We offer a full line of premier products; including Milbon, Formula 18, Saints and Sinners, Fanola, MOROCCANOIL, Style Edit and more.
Why Choose Hottie Hair Salon Summerlin NV?
Our vision at the Hottie Hair Salon Summerlin is to provide our clients with excellent customer service, stylish cuts and hair styles, and vibrant customized hair colors in a cozy, relaxed environment. Our clients keep coming back because we make sure they feel valued, pampered and relaxed upon each visit. Home to some of the most talented stylists in Las Vegas our Summerlin salon & hair store has also been voted Best of Las Vegas for best hair salon in the Las Vegas by Review Journal readers.
Firstly a stylist will sit down and have a chat with you about the reasons for your visit, how long it's been since you had your hair cut, what styles are you interested in and so on. They will then go over different styles with long or short hair, different types of haircut (layered, fringe, uneven lengths etc) and then give you their opinion on what sort of style would suit your face shape best. Finally they will pull out some hairstyles that they think would suit you best. You can choose to take one of those styles or combinations or show them more pictures illustrating other styles you like and they'll give their opinion again.
If you're not sure if a certain style suits you, we would advise visiting the salon first to try it out in person. And it's not just about the cut and color combination, we also want to know about your lifestyle! We'll make sure that a hairstyle is perfect for you by considering things such as age, work environment, where you live, and even your ethnicity. This is one of our goals at Hair Salon Summerlin NV – giving you a style which is perfect for YOU! After a consultation with one of our stylists, they may recommend spending some time with us in the mirror before deciding on a final hair style. It's important to have the final say in what you want and need for your hair. We just want to make sure that we're giving it!
Hottie Hair Salon Summerlin NV Professional Stylists Can Handle All Types Of Hair, From Curly To Straight, Thick or Thin
Whether your hair is curly, thick or thin, our professional stylists are skilled in handling all types of hair. We'll also take into account the length of time it takes for you to style your locks so that we can provide you with a hairstyle which matches up with your lifestyle and schedule. Our goal is to make sure that all of our clients are satisfied at Hottie Hair Salon.
Master Hair Stylists
You'll also find master hair stylists to handle your hard-to-manage type of hair. Whether it be curly, straight or somewhere in between, our hairstylists can take care of all types of locks and provide you with a style that best suits your taste. We offer many different haircuts for curly hair, including a short cut for curly hair. All our stylists know how to manage all types of curls and will have the best cuts and styles for your locks!
We work hard at Hottie Hair Salon in order to provide you with an experience that is not only tailored to your needs and wants, but also to provide you with a place that is intimate and friendly. All of our stylists are welcoming, kind, knowledgeable about the latest styles in hair and always happy to help.
Curly Hair
Hottie Hair has many techniques designed for optimum results with natural curls. If you have thin hair, this is difficult to maintain! The team offers treatments that make it look thicker and fuller thanks to extensions which are applied by expert stylists for maximum results.
Curly hair can be difficult to style because the shape of the strands is different from straight or wavy hair. Techniques are designed to enjoy your natural curls and get that gorgeous curl you want!
Thin Hair
If you have thin hair, Hottie Hair Salon Summerlin NV can make your locks look thicker through the use of hair extensions. Extensions are expertly applied by our stylists for maximum results.
Thick Hair
Your hair won't be an issue whether you have short or long hair. If you're looking for added texture and movement, Hottie Hair Salon is sure to give it to you. Not only that, but the stylists are knowledgeable in their field so they know how to handle any thickness of hair without a problem.
Services offered at Hottie Hair Salon Summerlin NV include shampoo, haircuts, color treatments, straightening services, hair extensions and more!
Hottie Hair Salon Summerlin provides clients with high quality services at prices that are affordable to everyone. Our team is highly skilled and can cater to all of your needs with an exceptional level of care.
You'll be able to find many new and trendy styles for hair when you visit our upscale Las Vegas salon near Summerlin NV. Whether you want length, volume or a change of color, we can make your dreams come true with balayage highlights, hair extensions, women's and men's haircuts and blowouts. Our goal is to provide you with a haircut that looks natural and speaks to your taste.
Shampoo Package
In every haircut package, the shampoo service is included and we offer a range of styles. Whether you want volume or something more natural, Hottie Hair can help!
Haircuts in Summerlin NV
Whether you're looking for a new style or just want to give your locks some life, our hair salon in Summerlin NV can offer the perfect service. We have services that cater to women and men with both short and long hair!
Women Haircuts
If you are a woman on the go who doesn't always have time to fuss with your locks, stop by Hottie Hair Salon and get a short haircut. With our expert stylists, we will give you that layered look you've been wanting without the fuss!
Men's Cuts
For men looking for something new or maybe just want to update their old style, Hottie Hair offers many different cuts to suit any taste.
Whether you want something short, modern or traditional, we have the perfect cut for your locks.
Color Services in Summerlin NV
If you are looking for a change in your hair color, whether it is to cover up gray or just add some brightness and depth, Hottie Hair Salon has many different colors available.
Balayage Highlights
For those who want that natural-looking highlight look but don't have the time for upkeep of stylings, we offer balayage highlights for you. The technique is designed to give your locks that natural-looking color but with less commitment on your time and energy!
Ombre Highlights
Another popular type of highlight that has been on the rise in recent years is ombre highlights or lowlights for those looking to add some depth. Ombre highlights are great for those who want that natural-looking color but don't have the time or energy to deal with styling it every day.
Full Highlights
If you want to add some contrast and style, full highlights are a great option. The color is applied throughout the length of your hair so it looks more natural than other types of highlighting.
Partial Highlights
If you want a change in your hair without commitment, partial highlights are perfect! Partial highlights cover only part of your head so they can easily be styled and maintained to your liking without damaging your locks.
Hair Extensions in Summerlin NV
If you are in need of more length and volume, hair extensions Summerlin at Hottie Hair Salon might be the perfect solution for your problem. We can make any dream a reality with our expert styling!
Our team is always happy to help create your own custom look that fits seamlessly into your lifestyle!
Hair Straightening in Summerlin NV
Hair straightening is the process of changing curly, wavy or kinky hair into a more manageable and sleek style. At Hottie Hair Salon in Summerlin NV, we have services that cater to all types of women with different hair textures! At Hottie Hair Salon, we offer both Japanese and Brazilian treatments so you can get that sleek look without damaging your locks!
Japanese Hair Straightening
For those looking for something quick without having to worry about damaging their locks, Japanese straightening is a great option. Japanese treatments are designed to change the natural state of your hair without having to cut it and put in keratin extensions or other methods that can damage your locks.
Brazilian Blowout
Another popular option for those with curly or wavy hair is the Brazilian straightening treatment. The process lasts a few hours and uses keratin to change your natural curl into something more manageable!
Blowouts, Up-dos & Hair-styling
Looking for a new hairstyle that will work well for special events, your day-to-day routine, or just because you want to change up your look? Hottie Hair Salon offers many different hair styles for all occasions! At Hottie Hair, we offer up-dos to make your special day or night even more memorable. Our team is also happy to help with any other types of styling needs you might have!
Our Summerlin Hair Salon Costs
At Hottie hair salon Summerlin NV, we don't want your budget to stop you from looking great.
We offer haircuts, color, and more for all budgets so our services will be the perfect match for you.
Haircuts: $40 – $75
Hair extension: $160 – $2000+
Balayage highlights: $225 – $450
Ombre Highlights: $225-$450
Full Highlights: $200 – $350
Partial Highlights: $100 – $250
Japanese Hair Straightening (single process): $400 – $600
Brazilian Blowout (permanent treatment): starts at $250
Up-dos: starts at $95
Blowout: $40 – $90
Hair Repair Treatment: $35 – $55
Pricing may be subject to change. Please call for more information about pricing and services. We are happy to help you get the look that is perfect for you!
How Often You Should Go To The Salon Depends On Your Hair Care Needs
The frequency of your visits to the salon will depend on what type and length you are looking for. If you have dry and damaged locks, we recommend coming in every two to four weeks. If your hair is healthy but needs a little extra love, then come in one or twice a month for a deep conditioner treatment (our most popular service).
If you want to maintain your healthy locks, then come in every six to eight weeks for a cut or trim.
Visit our Summerlin stylists today to see what they can do for your hair!
The Hottie Hair salon won Review Journal's best hair salon award, voted for by locals. The cozy chic atmosphere provides an urban haven for Las Vegas and Summerlin residents and tourists alike! We offer a wide menu of services so we can accommodate all of your hair needs with award-winning customer care!
The Hottie hair salon team are experts in their particular field, so rest assured they will provide you with the best advice. This is a place where all clients will be catered for and everyone's needs can confidently be met.
Hottie Hair Salon offers great services so come by today if you're looking for a new hair salon near me! They offer shampooing and styling so it meets the needs of everyone who walks in.
Hottie Hair has high-quality service at prices that are affordable for everyone. Their stylists have a wide range of experience and can be trusted to give you the perfect look for your needs.
If you are looking for the latest in hair extensions, stop by Hottie Hair Salon. They provide high quality service while also meeting all your needs and providing excellent customer satisfaction.
Regardless of the season, give your locks some love at our salon.
Call or Text 702-979-4468 for an appointment or for more information about our salon services.